Assessing Students' Attitudes towards Lesbians and Gay Men in China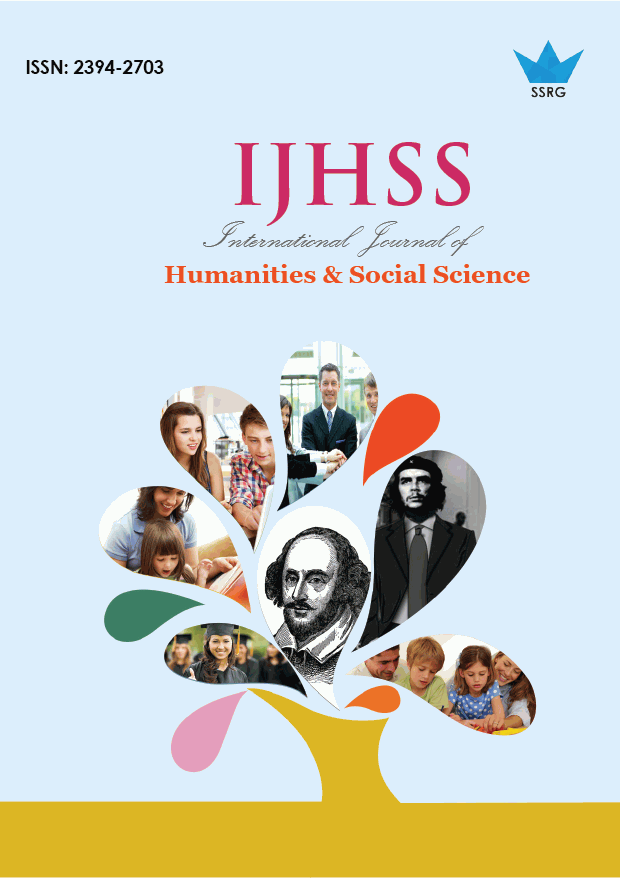 International Journal of Humanities and Social Science
© 2019 by SSRG - IJHSS Journal
Volume 6 Issue 6
Year of Publication : 2019
Authors : Lailei Lou, Bo Liu, Yue Guo

10.14445/23942703/IJHSS-V6I6P103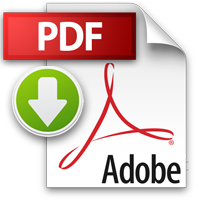 How to Cite?
Lailei Lou, Bo Liu, Yue Guo, "Assessing Students' Attitudes towards Lesbians and Gay Men in China," SSRG International Journal of Humanities and Social Science, vol. 6, no. 6, pp. 19-25, 2019. Crossref, https://doi.org/10.14445/23942703/IJHSS-V6I6P103
Abstract:
At present, the number of homosexuals in China has become a social group that cannot be neglected. The data were collected from 37 colleges and universities in Zhejiang Province in China, 1007 high school students and college students took part in the survey. 10% of the students indicated that they
were gay or had tendency of being gay. The article summed up students' perception of the formation of homosexuality and students' attitudes towards
homosexuals in China. Female students are more tolerable and supportive than male students towards homosexuals.
Keywords:
homosexuality, gay, lesbians, students' attitudes, sexuality.
References:
[1] An, Y. F. "Chinese traditional marriage and sexual morality," Journal of Moral and Civilized, vol.3, pp.49-54. 2005. (In Chinese)
[2] Bradbury, S. L., Davis, A. K., Leith, J., Ashrafioun L., Burmeister, J. M., Dworsky, D. "Attitudes and Beliefs About the Acceptability and Justness of Peer Victimization of Lesbian and Gay University Students," Journal of Homosexuality, vol. 63(6), pp. 808-820. 2016.
[3] Chen, X. Y. "Review and prospect of homosexual studies in China: A literature review of 178 academic papers from 1986 to 2006," Chinese Sex Science, Vol. 11(17), pp.30-35.2008. (In Chinese)
[4] Dawood, M.S., Pillard, R.C. "Familial aspects of male homosexuality," Archives of Sexual Behavior, 29: 155-163.2000.
[5] Eaves, L. J., Eysenck, H. J., and Martin, N. G. Genes, Culture, and Personality. Academic Press, London. 1989.
[6] Ellis, L., and Ames, M.A. "Neurohormonal functioning and sexual orientation: A theory of homosexuality-heterosexuality," Psychological. Bulletin, 101:233–258. 1987.
[7] Gandelman, R. Psychobiology of Behavioral Development.Oxford University Press, Oxford. 1992.
[8] Gottschalk, L. "From gender inversion to choice and back: Changing perceptions of the Aetiology of lesbianism over three historical periods," Women's Studies International Forum, 26:221-223. 2003.
[9] Herek, G. M. "Beyond "Homophobia": A Social Psychological Perspective on Attitudes Towards Lesbians and Gay Men," Journal of Homosexuality, vol. 10(1-2), pp.1-21. 1984.
[10] Herek, G. M. "Heterosexuals' attitudes toward lesbians and gay men: Correlates and gender differences," Journal of Sex Research, 25, 451-477. 1998.
[11] Herek, G. M., Capitanio, J. P. ""Some of my best friends" intergroup contact, concealable stigma, and heterosexuals' attitudes towards gay men and lesbians," Personality and Social Psychology Bulletin, vol. 22(4), pp.412-424. 1996.
[12] Herek, G. M., Glunt, E. K. "Interpersonal contact and heterosexuals' attitudes towards gay men: Results from a national survey," Journal of Sex Research, vol. 30, pp.239-244. 1993.
[13] Inglehart, R., and W. E. Baker. "Modernization, cultural change, and the persistence of traditional values," American Sociological Review, vol. 65(1): pp.19–51. 2000.
[14] Inglehart, R., and D. "Oyserman. Individualism, autonomy, self-expression: The Human Development Syndrome." In Vinken, H., Soeters, J. J. & Leiden, P. E. (Eds.) Comparing Cultures: Dimensions of Culture in a Comparative Perspective (pp. 74–96), Netherlands: Brill Academic Publishers. 2004.
[15] LaMar, L., Kite, M. "Sex differences in attitudes toward gay men and lesbians: A multidimensional perspective," Journal of Sex Research, vol. 35(2), pp.189-196. 1997.
[16] Li, Y. H. Gay and lesbian subculture. Beijing: Today China Publishers. 1998. (In Chinese)
[17] Li, Y. H. "Public attitudes towards homosexuality," Community, vol.15(8), pp. 50-51 .2008. (In Chinese)
[18] Li, Y. H., Zheng, H. X. "Public attitudes and influencing factors of homosexuality," Journal of South China Normal University (Social Science Edition), vol. 6, pp.31-36. 2013.(In Chinese)
[19] Li, Y. H., Wang, X. B. "Study on the problem of gay men in China," Chinese Youth Studies, vol. 1, pp.33-34. 1994. (In Chinese)
[20] Liu, Y., Zhang, X. S. "A case study of homosexuals in a university in Central China," Youth Research, vol. 8, pp.28-34. 2004. (In Chinese)
[21] Risman, B., and Schwartz, E. "Sociological research on male and female homosexuality," Annual Review of Sociology, vol.14:pp.125-147. 1988.
[22] Robertson, I. Sociology. New York: Worth. 1987.
[23] Rowe, D. C. The Limits of Family Influence: Genes, Experience, and Behavior. Guilford, New York. 1994.
[24] Welzel, C., R. Inglehart, and H.-D. Kligemann. 2003. "The theory of human development: A cross-cultural analysis," European Journal of Political Research,vol.42(3):pp.341–79. 2003.
[25] Wu, Y. H., Liu, Y. C., Zhao, Z. Y., Zhao, D. H., Jiang, F., Lu, F. "Analysis of the number of male homosexuals and HIV epidemic situation in a urban area of Heilongjiang Province," China Public Health Administration, vol. 21 (5), pp.428-430. 2005. (In Chinese)
[26] Zhao, K., Zheng, Q. Y. "Analysis of the concern behavior and influencing factors of post- 90s-born college students' homosexuality," Chinese Market, vol.5, pp.239-240. 2016.
[27] Zhang, X. X., Zhang, Q. "Study on the attribution and attitudes of homosexual college students," Education Science, vol. 26(2), pp.71-73. 2010. (In Chinese)