Role of Social Media in CSR Communication: A Study From Bangladesh Perspective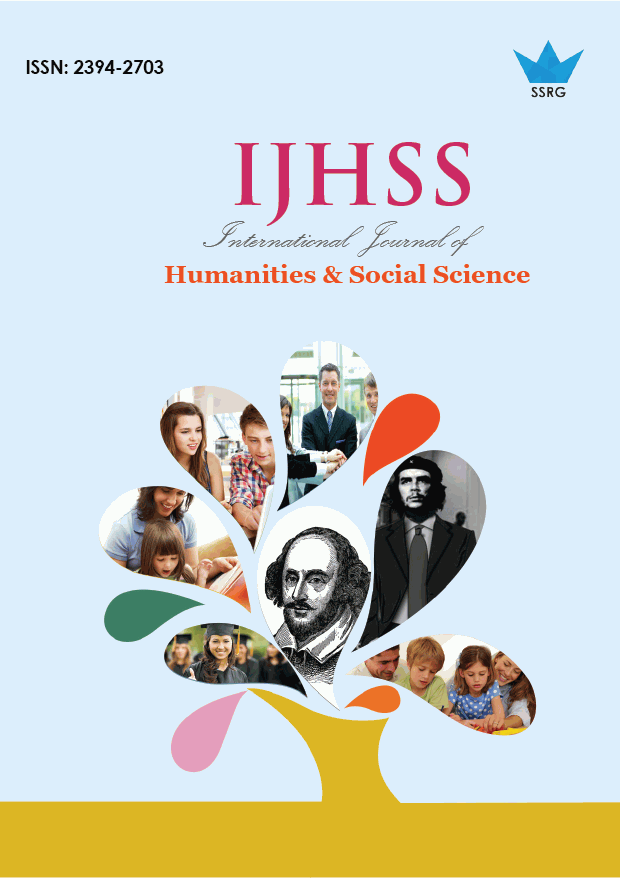 International Journal of Humanities and Social Science
© 2022 by SSRG - IJHSS Journal
Volume 9 Issue 3
Year of Publication : 2022
Authors : Khaleda Akter, Sangita Basak

10.14445/23942703/IJHSS-V9I3P104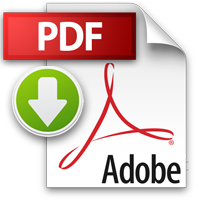 How to Cite?
Khaleda Akter, Sangita Basak, "Role of Social Media in CSR Communication: A Study From Bangladesh Perspective," SSRG International Journal of Humanities and Social Science, vol. 9, no. 3, pp. 18-22, 2022. Crossref, https://doi.org/10.14445/23942703/IJHSS-V9I3P104
Abstract:
This is the age of technology and more connected social media, which has shortened the distance between marketers, customers, and other stakeholders. For a business that wants to understand how it is performing, social media would analyze its reach, engagement, and sales with an analytics tool (social media analytics). Social media platforms are always evolving. The current paper examines the role of social media in CSR in Bangladesh. The current study results from the collection of authentic, reliable, and valid data from both primary and secondary sources. Relevant websites, newspapers, and various research papers published in reputed journals have been studied for secondary data. In contrast, the primary data have been collected from 120 representative samples through a convenient sampling method. In light of the identified factors, the current study recommends adopting social media to increase the positive image to maintain sustainable marketing or development via CSR tools.
Keywords:
Social Media, Corporate Social Responsibility (CSR).
References:
[1] I. Ali, "The Nexus between CSR, Corporate Image, Company Identification, Emotional Attachment and Small Equity Investors Behavior," International Journal of Applied Behavioral Economics, vol. 6, no. 3, pp. 39-52, 2017. Crossref, https://doi.org/10.4018/ijabe.2017070103
[2] Aguilar. M.T.J et al., "Enhancing Brand Image through Corporate Social Responsibility in Mexican Small Business," International Journal of Business and Social Science, vol. 8, no. 7, 2017.
[3] I. Ali et al., "Using Social Media for CSR Communication and Engaging Stakeholders," Corporate Social Responsibility in the Digital Age, pp.165-185, 2015. Crossref, https://doi.org/10.1108/S2043-052320150000007010
[4] I. Bhuyan, and M. S. Rahman, "Social Media as a Tool of Brand Communication in Bangladesh: Problems and Prospects," DIU Journal of Humanities and Social Science, vol. 2, 2014. Crossref, http://hdl.handle.net/20.500.11948/1190
[5] F. J. Cortado, and R. Chalmeta, "Use of social networks as a CSR Communication Tool," Congent Business & Management, vol. 3, no. 1, 2016. Crossref, http://dx.doi.org/10.1080/23311975.2016.1187783
[6] Baldassarre Fabrizio, and Campo Raffaele, "Sustainability as a Marketing Tool: to Be or to Appear to Be?," Business Horizons, Elsevier, vol. 59, no. 4, pp. 421-429, 2016. Crossref, https://doi.org/10.1016/j.bushor.2016.03.005
[7] Faruq et al., "Impact of social networking sites in Bangladesh: Few Possible Solutions," International Journal of Intelligent Systems and Applications, vol. 4, pp. 53-60, 2017. Crossref, https://doi.org/10.5815/ijisa.2017.04.06
[8] K. Grzesiuk, "Communicating a Company's CSR Activities Through Social Networks: A Theoretical Framework Ethics," Annales Ethics in Economic Life, vol. 20, no. 4, pp. 89-104, 2017. Crossref, https://doi.org/10.18778/1899-2226.20.4.07
[9] M. C. Ganescu, "Corporate Social Responsibility, a Strategy to Create and Consolidate Sustainable Businesses," Theoretical and Applied Economics, vol. 11, pp. 91-106, 2012.
[10] D. Rolland, and J. O'Keefe Bazzoni, "Greening Corporate Identity: CSR Online Corporate Identity Reporting," Corporate Communications: An International Journal, vol. 14 no. 3, pp. 249-263, 2009. Crossref, https://doi.org/10.1108/13563280910980041
[11] H. He, and L. Harris, "The Impact of COVID-19 Pandemic on Corporate Social Responsibility and Marketing Philosophy," Journal of Business Research, vol. 116, pp. 176-182, 2020. Crossref, https://doi.org/10.1016/j.jbusres.2020.05.030
[12] Hasibuzzaman et al. "Social Media and Social Relationships Among Youth: A Changing Pattern and Impacts in Bangladesh," Asian Journal of Social Sciences and Legal Studies, vol. 4, no. 1, pp. 1-11, 2022. Crossref, https://doi.org/10.34104/ajssls.022.01011
[13] The CSR social media sentiment affects your brand reputation website, 2017. [Online]. Available: https://www.uschamberfoundation.org/reports/csr-effect-social-media-sentiment-and-impact-brands
[14] Islam, N. et al., "Impact of Social Media Marketing on Buying Behaviors of Superstore Customers in Bangladesh," PYC Nepal Journal of Management,vol. 16, no. 1, pp. 57-78, 2021. Crossref, https://ssrn.com/abstract=4045885
[15] Jingoo J. Kang, and H. Kim, "The Impact of Media on Corporate Social Responsibility," SSRN Electronic Journal, 2013. Crossref, https://dx.doi.org/10.2139/ssrn.2287002
[16] P. Jones et al., "Marketing and sustainability," Marketing Intelligence and Planning, vol. 26, no. 2, pp. 123-130, 2008.
[17] F. Javier et al., "Use of Social Network as a Communication Tool," Cogent Business & Management, vol. 3, no. 1, 2016. Crossref, https://doi.org/10.1080/23311975.2016.1187783
[18] Tingchi Liu et al., "The Impact of Corporate Social Responsibility (CSR) Performance and Perceived Brand Quality on Customer-Based Brand Preference," Journal of Services Marketing, Vol. 28 No. 3, pp. 181-194. 2014. Crossref, https://doi.org/10.1108/JSM-09-2012-0171
[19] Meixner et al., "The Communication of CSR via Social Media: A Qualitative Approach to Identify Opportunities and Challenges for Small And Medium-Sized Enterprises in the Agri-Food Sector,"2015 International European Forum (144th EAAE Seminar), pp. 9-13, 2015. Crossref, https://doi.org/10.22004/ag.econ.206248
[20] Matei, D., CSR Communication through Social Media: What happens when control over communication is lost? A case study of McDonald's and its CSR communication strategies Copenhagen Business School, 2013.
[21] Sunhith Ivalla V and Suchitha B, "Facebook and CSR: A Content Analysis of Simulated Development on Brand Pages of Facebook," SSRG International Journal of Communication and Media Science, vol. 3, no. 2, pp. 15-17, 2016.
[22] A. N. Mohamed, and B. C. Curley, "Social Media Marketing Effects on Corporate Social Responsibility," Journal of Business and Economics Research, vol. 12, no. 1, 2014. Crossref, https://doi.org/10.19030/jber.v12i1.8379
[23] Porag, S.R., Corporate Social Responsibility in Bangladesh: Practice and Perpetuity, 2014.
[24] S. Rahman, and A. U. F. Ahmad, "Corporate Social Responsibility in Bangladesh: The Role of Islami Bank Bangladesh Limited," The International Journal of Excellence in Islamic Banking and Finance, vol. 3, no. 1, pp. 1-15, 2013.
[25] Habibur Rahman, and Jesmin July, "CSR Practice in Bangladesh: Exploring Workers Participations & Benefits," Bangladesh Institute of Labour Studies
[26] Deborah Rolland, and Jana O'Keefe Bazzoni, "Greening Corporate Identity: CSR Online Corporate Identity Reporting," Corporate Communications, An International Journal, vol. 14, no. 3, pp. 249-263, 2009.
[27] Gaurav, "Empirical Analysis on Mandated Csr and Performance of Listed Firms in India (2015-2018)," SSRG International Journal of Economics and Management Studies, vol. 7, no. 4, pp. 116-125, 2020. Crossref, https://doi.org/10.14445/23939125/IJEMS-V7I4P116
[28] María Del Mar Miras-Rodríguez et al., "Which Corporate Governance Mechanisms Drive CSR Disclosure Practices in Emerging Countries?" Sustainability, vol. 11, no. 16, pp. 1-20, 2019. Crossref, https://doi.org/10.3390/su11010061
[29] Dr. Lucie Kvasničková Stanislavská et al., "Corporate Social Responsibility and Social Media: Comparison between Developing and Developed Country," Sustainability, vol. 12, no. 13, pp. 1-18, 2020. Crossref, https://doi.org/10.3390/su12135255
[30] J.C. Sanclemente-Téllez, "Marketing and Corporate Social Responsibility (CSR).Moving Between Broadening the Concept of Marketing and Social Factors as a Marketing Strategy," Spanish Journal of Marketing, vol. 21, pp. 4-25, 2017.
[31] Silvia Testarmata, Fabio Fortuna, and Mirella Ciaburri, "The Communication of Corporate Social Responsibility Practices through Social Media Channels," Corporate Board: Role, Duties & Composition, vol. 14, no. 1, 2018. Crossref, https://doi.org/10.22495/cbv14i1art3
[32] Ralph Tench, and Brian Jones, "Social Media: The Wild West of CSR Communications," Social Responsibility Journal, vol.11, no. 2, pp. 290-305, 2011. Crossref, https://doi.org/10.1108/SRJ-12-2012-0157