ISO Certification and its Implications: A Theoretical Perspective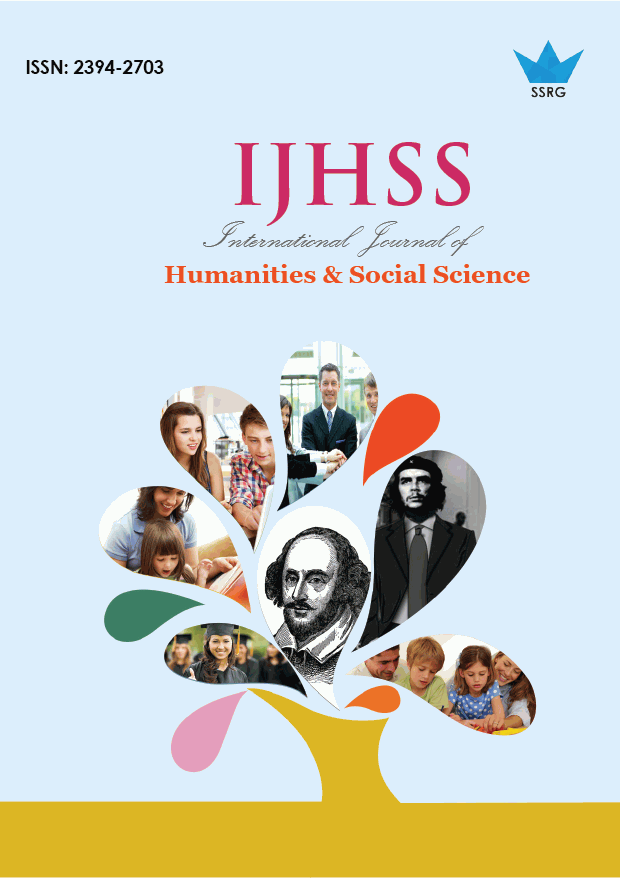 International Journal of Humanities and Social Science
© 2022 by SSRG - IJHSS Journal
Volume 9 Issue 3
Year of Publication : 2022
Authors : Lalnunthari, Srinibas Pathi

10.14445/23942703/IJHSS-V9I3P108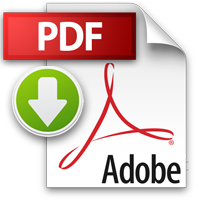 How to Cite?
Lalnunthari, Srinibas Pathi, "ISO Certification and its Implications: A Theoretical Perspective," SSRG International Journal of Humanities and Social Science, vol. 9, no. 3, pp. 56-62, 2022. Crossref, https://doi.org/10.14445/23942703/IJHSS-V9I3P108
Abstract:
Globalization brings about competitiveness in the world market, and certain products and services become obsolete in a short period. For public and private organizations, survival in the open market becomes crucial. To enhance survival amid competition in terms of quality of services International Organization for Standardization (ISO) Certification has become one of the most important steps. ISO gives certification all over the world to help companies/organizations for continuous improvement, cost-effective and more customer satisfaction by utilizing proper documentation, the Plan-Do-Check-Act method, applying the process approach, and involvement of all stakeholders in the whole process of the organization, which is different from the traditional model of providing services. ISO lays down the standards and emphasizes products, services, and systems while ensuring efficiency, quality, and security for the organization and the clients.
Keywords:
ISO, Quality, Management, Implications, Benefits.
References:
[1] L. Bossert James, "Quality Function Deployment: A Practitioners Approach," New York: Mercel Dekker, 1991.
[2] A.K. Chakraborty, "Guide to ISO 9001:2000," Asian Book Private Ltd, 2005.
[3] C. Chow‐Chua, M. Goh, and T. Boon Wan, "Does ISO 9000 Certification Improve Business Performance?," International Journal of Quality & Reliability Management, Vol. 20 No. 8, pp. 936-953, 2003. Crossref, https://doi.org/10.1108/02656710310493643
[4] D.Aggelogiannopoulos, E.H.Drosinos, and P.Athanasopoulos, "Implementation of a Quality Management System (QMS) According to the ISO 9000 Family in a Greek Small-Sized Winery: a Case Study," Food Control, vol. 18, pp. 1077-1085, 2007. Crossref, https://doi.org/10.1016/j.foodcont.2006.07.010
[5] Dara Schniederjans, and Marc Schniederjans, " Quality Management and Innovation: New Insights on a Structural Contingency Framework," International Journal of Quality Innovation, vol. 1, no. 2, 2015. Crossref, https://doi.org/10.1186/s40887-015-0004-8
[6] Hongyi Sun, "Total Quality Management, ISO 9000 Certification and Performance Improvement," International Journal of Quality and Reliability Management, pp. 168-179, 2000. Crossref, https://doi.org/10.1108/02656710010304573
[7] Jānis Priede, "Implementation of Quality Management System ISO 9001 in the World and its Strategic Necessity," Procedia - Social and Behavioral Sciences, vol. 58, pp. 1466-1475, 2012. Crossref, https://doi.org/10.1016/j.sbspro.2012.09.1133
[8] Malhotra Sandeepa, "Quality Management: Awareness, Planning, Control and Improvement in the Global Economy," Deep & Deep Publications, 2006.
[9] H. Schmidt Warren, and P. Fennigan Jerome, 1 st Ed, "TQ Manager: A Practical Guide for Managing in a Total Quality Organization," Jossey-Bass Publishers, 1993.
[10] Singhal Divya, and Keshav Ram Singhal, "Implementing ISO 9001:2008: Quality Management System: A Reference Guide," Prentice Hal l, 2015.
[11] V.G.Geetha, and S.Usha, "Risk-Based Approach in Medical Device Quality Management System in Covid-19 Pandemic," SSRG International Journal of Economics and Management Studies, vol. 7, no. 5, pp. 167-171, 2020. Crossref, https://Doi.Org/10.14445/23939125/Ijems-V7i5p125
[12] D. H. Stamatis, 1 st Ed, "Understanding ISO 9000 and Implementing the Basic to Quality," Routledge, 1995.
[13] Donna C.S. Summers, "Quality Management: Creating and Sustaining Organizational Effectiveness," Prentice Hall, 2005.
[14] Brooks Ian, "Organisational Behaviour: Individuals, Groups and the Organisation," Great Britain: Pitmann Publishing, 1999.
[15] S. S. Chahar, "District Administration in India: in the Era of Globalization," Concept Publishing, 2009.
[16] R. N. Prasad, "Governance of India: Issues and Perspectives," Concept Publishing, 2002.
[17] D. Ram Sunder, "Dynamics of District Administration: A New Perspective," Kanishka Publishers, 1996.
[18] W. Adams et al., 1st Ed, "Six Sigma Deployment," Routledge, 2002. Crossref, https://doi.org/10.4324/9780080480947
[19] K. Arora Ramesh, "People-Centred Governance," Jaipur: Aalekh Publishers, 2001.
[20] Bhandari Anant, "Public Administration and Responsible Governance," Kaniska Publishers, 1998.
[21] S. K. Bhatia, "Strategic Human Resource Management: Winning Through People," Deep & Deep Publication, 2007.
[22] Bhayana Sanjay, "Corporate Governance Practices in India," Regal Publications, 2007.
[23] Andrew A. King, Michael J. Lenox, and Ann Terlaak, "The Strategic Use of Decentralized Institutions: Exploring Certification with the ISO 14001 Management Standard," Academy of Management Journal, vol. 48, no. 6, pp. 1091-1106, 2005. Crossref, https://journals.aom.org/doi/abs/10.5465/amj.2005.19573111
[24] Albert Weckenmann, Goekhan Akkasoglu, and Teresa Werner, "Quality Management-History and Trends," The Total Quality Management Journal, vol. 27, no. 3, pp. 281-293, 2015. Crossref, https://doi.org/10.1108/TQM-11-2013-0125
[25] Carmen Jaca, and Evangelos Psomas, "Total Quality Management Practices and Performance Outcomes in Spanish Service Companies," Journal of Total Quality Management and Business Excellence, vol. 26, no. 9, pp. 958-970, 2015. Crossref, https://doi.org/10.1080/14783363.2015.1068588
[26] Dara Schniederjans, and Marc Schniederjans, "Quality Management and Innovation: New Insights on a Structural Contingency Framework," International Journal of Quality Innovation, vol. 1, no. 2, 2015. Crossref, https://doi.org/10.1186/s40887-015-0004-8
[27] Genevieve Diesing, "Management: the Future of Quality Iso Standards," Quality Magazine, vol. 6, no. 21, 2011.
[28] Franka Piskar, "The Impact of the Quality Management System ISO 9000 on Customer Satisfaction of Slovenian Companies," Managing Global Transitions, vol. 5, no. 1, pp. 45-61, 2007.
[29] A. J. Trigueros Pina, and E. M. Sansalvador Selles, "Management and Measurement of Quality in ISO 9000 Organisations: An Empirical Study in Spain," Total Quality Management and Business Excellence, vol. 19, no. 5, pp. 481-421, 2008. Crossref, https://doi.org/10.1080/14783360802018129
[30] Mehmet Sitki Ilkay, and Emre Aslan, "The Effect of the ISO 9001 Quality Management System on the Performance of Smes," International Journal of Quality & Reliability Management, vol. 29, no. 7, pp. 753-778, 2012. Crossref, https://doi.org/10.1108/02656711211258517