Socio Economic and Income Returns of Poultry (Egg) Production in Owerri North and Ikeduru Local Government Areas of Imo State, Nigeria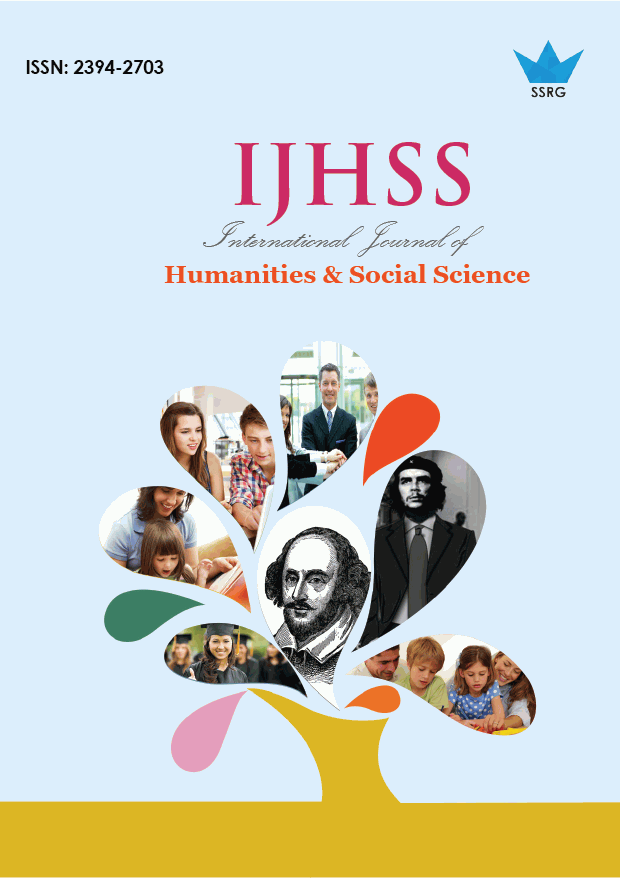 International Journal of Humanities and Social Science
© 2017 by SSRG - IJHSS Journal
Volume 4 Issue 3
Year of Publication : 2017
Authors : Ogbu Paschaline Nene and Njoku Marilyn

10.14445/23942703/IJHSS-V4I3P102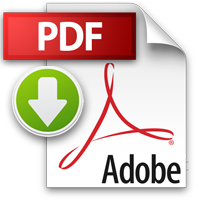 How to Cite?
Ogbu Paschaline Nene and Njoku Marilyn, "Socio Economic and Income Returns of Poultry (Egg) Production in Owerri North and Ikeduru Local Government Areas of Imo State, Nigeria," SSRG International Journal of Humanities and Social Science, vol. 4, no. 3, pp. 5-12, 2017. Crossref, https://doi.org/10.14445/23942703/IJHSS-V4I3P102
Abstract:
The study examined the socio economic and income returns of poultry (egg) Production in Owerri North and Ikeduru local government area of Imo state, Nigeria. The economic analysis performed in this context describes clearly the socio economic life style of the respondents; and the obtained data was applied in solving economic problems. The results obtained from the study carried out to determine the economic analysis of poultry (egg) production in Owerri North and Ikeduru LGAs of Imo State, Nigeria showed that the farmers on average 300 poultry birds farm. They spent N 54000.00 per farm rent in a year. The poultry (egg) farmers in the study area incurred total expenditure of N 4660900.00 per farm on an average respectively. A gross income of N 16160000 .00 was generated which gives an average net income of N 11499100.00. The results obtained show that he gross income is greater than the net expenditure incurred by the farmers. This is profitable and shows that poultry (egg) farm production is economically profitable and viable. Most of the respondents complained of shortage and inconsistent supply/price of poultry live birds and egg in the market as the most challenging constraints for the growth and development of their business. It is recommended that an agency be set up by government to check and balance this negative occurrence that may deter potential farmers from developing much interest in poultry farming.
Keywords:
Poultry, Farm, Economic, Egg, Income.
References:
[1] Daniel S. Ugwu (2009) Baseline Study of Small and Medium Scale Poultry Production in Enugu and Lagos States of Nigeria, World Journal of Agricultural Sciences 5 (1): 27-33
[2] Dr.Malarvizhi.V a & Dr.K.T.Geetha (2015) Economic Cost & Profit Assessment of Poultry Farming in Namakkal District Journal of Management and Science ISSN: 2249-1260 | e- ISSN: 2250-1819 | Vol.5. No.2
[3] Esiobu, N.S; G.C Onubuogu and V.B.N Okoli (2014) Determinants of Income from Poultry Egg Production in Imo State, Nigeria: An Econometric Model Approach, Global Advanced Research Journal of Agricultural Science (ISSN: 2315-5094) Vol. 3(7) pp. 186-199, July, 2014.
[4] Ibekwe U. C, Chikezie C, Ibeagwa O. B, Onyeoziri M. N (2015) Broilers Production among Small Scale Producers in Imo State, Nigeria: A Profit Function Analysis, Agriculture and Forestry Volume 2, Issue 1, January 2015, PP 40-45 ISSN 2394-5907 (Print) & ISSN 2394-5915 (Online)
[5] Mammo Mengesha (2013) Biophysical and the socioeconomics of chicken production, African Journal of Agricultural Research, ISSN 1991-637X ©2013 AcademicJournals ,http://www.academicjournals.org/AJAR
[6] Mgbakor Miriam Ngozi and E. Nzeadachie Chinonso (2013) Economic Analysis of Broiler Production (A Case Study of Orumba South L.G.A of Anambra State, Nigeria), American- Eurasian Journal of Agronomy 6 (2): 25-31, 2013ISSN 1995- 896X © IDOSI Publications
[7] Sulaiman A., Peng Hong, A. Nata'ala1, M.R.Ja'afar-Furo and Ibrahim Alkasim (2010) Introduction of the Water-bed Incubation Technology toRural Poultry Farmers in Bauchi State, Nigeria, International Journal of Poultry Science 9 (12): 1161-1163, 2010 ISSN 1682-8356
[8] T. M. Yusuf1, S. A. Tiamiyu and R. O. Aliu (2016) Financial analysis of poultry production in Kwara State, Nigeria, African Journal of Agricultural Research, vol.11(8), pp.718- 723.
[9] Heinke Heise, Alexandra Crisan,, and Ludwig Theuvsen (2015) The Poultry Market in Nigeria: Market structures and Potential for Investment in the Market, International Food and Agribusiness Management Review (IFAMA), vol. 18 Special Issue A, 2015.
[10] Ladele, A. A.. (2002). Beyond training and visit: A sustainable extension approach from Africa through phased participatory extension education system. Proceedings of the 5th biennial African Crop Science Conference, Lagos, Nigeria, October 805-810
[11] Ohajinya, D.O., J.U. Mgbada, P.N. Onu, C.O. Enyia, A. Henri-Ukoha, N.G. Ben-Chendo and C.C. Godson-Ibeji. 2013. Technical and Economic Efficiencies in Poultry Production in Imo State, Nigeria. American Journal of Experimental Agriculture 3(4):927-938.
[12] World Bank (2007) : World Development report 2008: Agriculture for Development. The World Bank, Washington D.C
[13] Oram, Julian. 2012. A New Direction for Agriculture.Greenpeace.http://www.greenpeace.org/internatio nal/Global/international/publications/RioPlus20/New- Direction-for-Agriculture.
[14] Connolly, A. J. 2014. A Glimpse into the Future: A Lens through Which to Consider 'Africa's Rising'. International Food and Agribusiness Management Review17 (Special Issue B): 9- 18.
[15] Aboki, E., A .A.U. Jongur and J.I. Onu. 2013. Productivity and Technical Efficiency of Family Poultry Production in Kurmi local Government Area of Taraba State, Nigeria Journal of Agriculture and Sustainability 4(1): 52-66.
[16] FAO. 2013. FAO Country Programming Framework (CPF) Federal Republic of Nigeria. ftp://ftp.fao.org/TC/CPF/Countries/Nigeria/CPF_Nigeria_201 3_2017.
[17] Larsen K.,. R Kim, L Theus. 2009. Agribusiness and Innovation Systems in Africa. World Bank, Washington D.C.