Modern Law and Environmental Problems: a Human Rights Perspective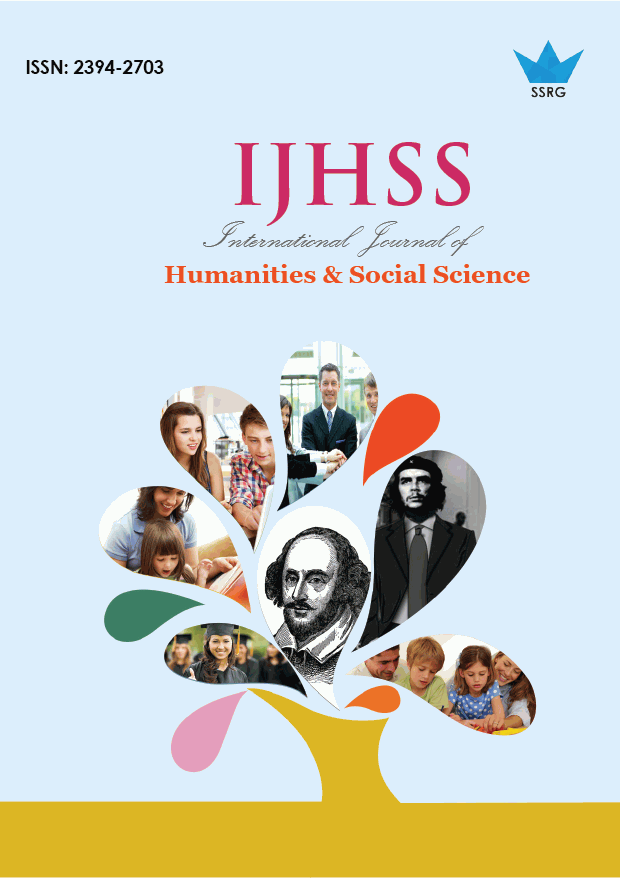 International Journal of Humanities and Social Science
© 2017 by SSRG - IJHSS Journal
Volume 4 Issue 5
Year of Publication : 2017
Authors : Zakiyyu Muhammad and Abubakar Balarabe Kura

10.14445/23942703/IJHSS-V4I5P101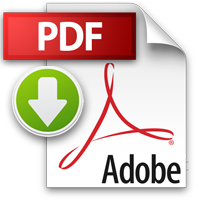 How to Cite?
Zakiyyu Muhammad and Abubakar Balarabe Kura, "Modern Law and Environmental Problems: a Human Rights Perspective," SSRG International Journal of Humanities and Social Science, vol. 4, no. 5, pp. 1-13, 2017. Crossref, https://doi.org/10.14445/23942703/IJHSS-V4I5P101
Abstract:
The study doctrinally examined environmental problems as they relate to human rights and found out that conceptualizing right to healthy environment as integral part of right to life may give a solution to the enforceability of the right. The rising concern for environmental issues makes human right to environment (right to healthy environment) very paramount. Much is needed to be done by human right activists and environmental activists to ensure the sustainability and enforceability of the right.
Keywords:
Right to Life, Healthy Environment, Environmental Problems.
References:
[1] Subin N, "A Human Right to a Clean Environment, a Paper Presented at Centre for International Studies School of Oriental and African Studies, London on 20th Feb, 2004
[2] Patrick, D. D., "the Right to Clean Environment the Case for People of Oil Producing Communities in the Nigerian Delta" Journal of African law Vol. 41 No 1 (1997)p. 62
[3] Conable B. B., 'Development and Environment: A Global Balance" American University Journal of International Law and Policy (1990)5 p. 235
[4] Shelton, D., " Environmental Rights." in Peoples' Rights. Aston p. (ed) Oxford University Press(2001)p. 196
[5] Boyle, A. E.," the Role of International Human Rights Law." In the Protection of Environment. Boyle, A.E., and Anderson, M. R., (ed.) Oxford University Press, (1996)p.12
[6] Pathak, R.S., "the Human Rights System as a Conceptual Framework for Environment" www.unu.edu retrieved on 28thsep, 2014
[7] Meyer and Moosong " the Environmental Colours of Microfinance" 1992 www.gdrc.org/icm/environment/plan retrieved on 6/12/2010
[8] Fleming, J., and Bethany, R. K., " History of Clean Air Act" www.wikipedia.com retrieved on 28thsep, 2014
[9] Baeyens, G., and Martinez, M. L., Coastal Dunes: Ecology and Conservation (springer, 2007)p. 282
[10] Environmentalism www.wikipedia/environmentalism.com retrieved on 28th sep, 2014
[11] Ladan, M. T., material and cases on public international law (Ahmad Bello university press, 2007)p.151
[12] Shaw, M. N., international law, 5th edition (Combrigde University Press,Uk,2003)p 755
[13] Ameachi, E. P., "Enhancing Environmental Protection and Socio Economic Development in Africa: A Fresh Look at the Right to a General Satisfactory Environment under the African Charter on Human and Peoples' Rights", 5/1 Law, Environment and Development Journal (2009)p. 65
[14] IACHR, Advisory Opinion OC 3/83 of 8th sept, 1983 series A no 3 p. 59
[15] Leib, L. H., Human Rights And Environment: Philosophical, Theoretical and Legal perspective, (MartinusNijhoff Publishers, 2011)p. 73
[16] Article 6(1) European Convention on Human Right, Art 2 American Convention on Human Rights, Art 4(1) African Charter on Human and Peoples' Rights.
[17] Association X vs United Kingdom (1978), alsoArt 2 European Convention on Human Rights.
[18] Zakiyyu Muhammad, U. S. Jahun- An Examination of Article 38 (1) of the Statute of the International Court of Justice 1945 As a Source of International Law - published at: "International Journal of Scientific and Research Publications (IJSRP), Volume 7, Issue 8, August 2017 Edition.
[19] Gormly, W. P., "The Right to a Safe and Decent Environment " 20 Indian Journal of International Law p. 23-24
[20] Trindade, A. A., "The Contribution of International Human Rights Law to Environmental Protection with Special Reference to Global Environmental Change www.unu.edu retrieved on 28th sept, 2014
[21] Ramcharan, B.G., "The Right to Life" 30 Netherlands International Law Review, 1 (1983)p303
[22] Churchill, R. R., Environmental Rights in Existing Human Rights Treaties: Human Approaches to Environmental Protection. Boyle, A. E., and Anderson, M. R., (eds)(Oxford University Press, Oxford,1996)p.5
[23] UNESCO symposium on the study of new human rights: the rights of solidarity , 30 (UNESCO1980)
[24] International covenant on civil and political rights www.hrweb.org/legal/htmlretreived on 2nd oct, 1014
[25] United nation declarations on human environment, 1972 www.unep.org retrieved on 8th October, 2014
[26] International covenant on economic, social and cultural rights www.ohchr.org/en/professionalinterest retrieved on 2nd oct, 2014
[27] United Nation Environment Pogramme' Report on Protecting the Environment during the Arm conflict: An Inventory and Analysis of International Law, published in Nov, 2009 www.bookzz.org retrieved on 8thoct 2014
[28] Stone, C. D., "the Environment in Moral Thought" www.unu.edu retrieved on 28th sept 2014
[29] Klaus, ., "Human Rights and Environment : Redefining Fundamental Principles, a Paper Presented at University of Auckland, Newzealand
[30] Gibson, N., "the Right to Clean Environment", 54 saskatchewan law review(1990)p,5
[31] Shelton, D., Human Rights, Environmental Rights and the Rights to Environment, 28 Standford Journal of International law(1991) 110
[32] Roston, H., "rights and responsibilities on the home planet, 18 yale journal of international law (1993)p. 251 quoted in Klaus, B. op. cit