Gap Analysis Of Service Quality Delivery In The Murtala Muhammed International Airport (Mmia), Lagos, Nigeria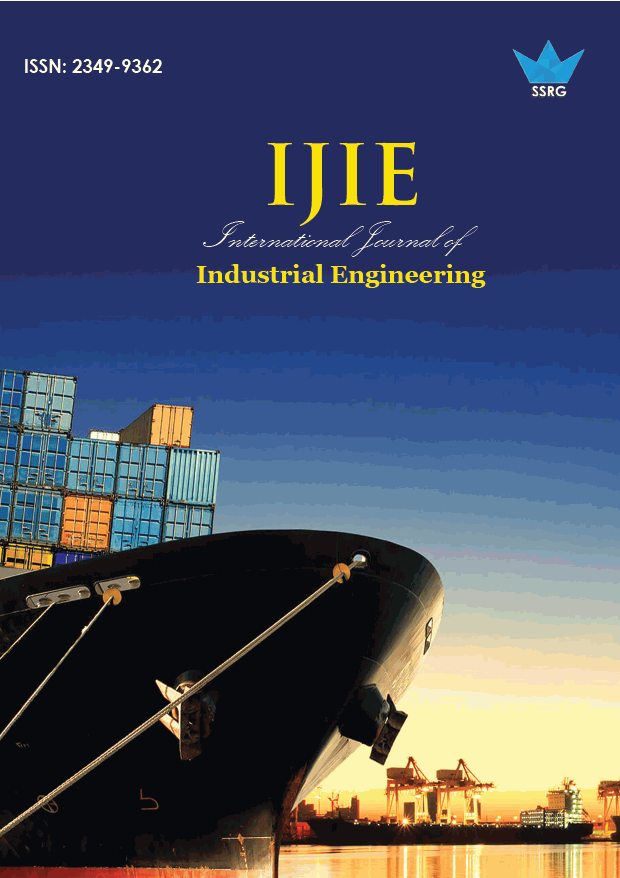 International Journal of Industrial Engineering
© 2019 by SSRG - IJIE Journal
Volume 6 Issue 2
Year of Publication : 2019
Authors : Adeniran, Adetayo Olaniyi ,Stephens, Mobolaji Stephens

10.14445/23499362/IJIE-V6I2P101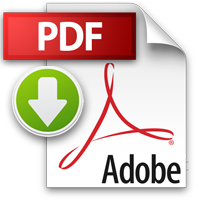 How to Cite?
Adeniran, Adetayo Olaniyi ,Stephens, Mobolaji Stephens, "Gap Analysis Of Service Quality Delivery In The Murtala Muhammed International Airport (Mmia), Lagos, Nigeria," SSRG International Journal of Industrial Engineering, vol. 6, no. 2, pp. 1-10, 2019. Crossref, https://doi.org/10.14445/23499362/IJIE-V6I2P101
Abstract:
This study examined gap analysis of passengers' satisfaction and service quality in Murtala Muhammed International Airport, Lagos, Nigeria. Thirty-nine SKYTRAX indicators were benchmark for services rendered by airport and blended into SERVQUAL attributes to analyze passengers' satisfaction and service quality. The study revealed the five most satisfied airport services as rated by passengers were Efficiency of available public transport options, Getting to and fro airport with ease, Availability of luggage trolleys, Baggage delivery times, and Priority baggage delivery efficiency. Also, the five most dissatisfied airport services as rated by passengers were Courtesy and attitude of security staff, Television and entertainment facilities, Seating facilities throughout the terminal, Language skills for airport staff, and Business center facility. It was revealed that passengers were satisfied with the overall level of airport service quality. It was concluded that there is a very strong relationship between passengers' satisfaction and the service quality. Hence, it is crucial for airport management to deliver quality service so that passengers will be satisfied. The airport management should come up with policies that will improve the attitude and courtesy of airport personnel when relating with air passengers, also airport facilities that will improve comfort of passengers should be adequately provided.
Keywords:
Passengers' satisfaction, Service quality, Gap analysis
References:
[1] S. Appelbaum and B. Fewster, Global aviation human resource management: contemporary employee and labour relations practices. Management Research News 56, 2003.
[2] S. O. Fadare and A. O. Adeniran, Comparative analysis of public operated airport terminal and concessioned airport terminal in Lagos, Nigeria. Discovery, 54(272), 304-318, 2018.
[3] D. Natalisa and B. Subroto, Effects of Management Commitment on Service Quality to Increase Passengers' satisfaction of Domestic Airlines in Indonesia.Singapore Management Review, 25(1), 85-104, 2003.
[4] S. Tiernan, D. L. Rhoades and W. B. Jr, Airline Service Quality. Managing Service Quality 18(3), 212-224, 2008.
[5] F. Dale and M. Brian, Passengers' expectations of airport service quality. Journal of Services Marketing 21(7), 492–506, 2007.
[6] T. C. Mattozo, G. S. Silva, J. A. Costa and A. P. Fernandes–Neto, Logistic regression applied to airport customers' satisfaction using hierarchical quality model. Intelligent Data Engineering and Automated Learning, 74(35): 558-567, 2012
[7] A. Al-Rafaie, N. E. Bata, and J. Issam, Examining factors that affect passengers' overall satisfaction and loyalty: Evidence from Jordan Airport. Jordan Journal of Mechanical and Industrial Engineering 8(2), 94-101, 2014
[8] O. Sung-Oun and P. Jin-Woo, A Study on Importance and Satisfaction of Airport Selection Attributes: Focus on Gimpo International Airport and Incheon International Airport. International Journal of Business and Social Science 5(10) 64-70, 2014.
[9] A. O. Adeniran and S. O. Fadare, Relationship between passengers' satisfaction and service quality in Murtala Muhammed International Airport, Lagos, Nigeria. Journal of Research in Industrial Engineering, 7(3), 349-369, 2018a
[10] A. O. Adeniran and S. O. Fadare, Assessment of passengers' satisfaction and service quality in Murtala Muhammed Airport (MMA2), Lagos, Nigeria: application of SERVQUAL model. Journal of Hotel and Business Management 7(2): 188, 2018b.
[11] S. E. Samuel, Appraisal of passenger satisfaction with air transportation services at the domestic terminals of Murtala Muhammed Airport, Lagos. American Journal of Social Science Research 3(5), 25-34, 2017.
[12] A. O. Ben, and G. A. Adebola, Determinants of Customers' Satisfaction in the Nigerian Aviation Industry Using the Analytic Hierarchy Process (AHP) Model. Acta Universitatis Danubius. Economica 10 (4), 2014.
[13] K. O. Thomas, Users' Perceptions of Service Quality in Murtala Muhammed International Airport ( MMIA). Lagos, Nigeria. Journal of Marketing and Consumer Research - An Open Access International Journal 3, 48-53, 2014.
[14] P. R. Kotler, Marketing Management: Analysis, Planning, Implementation, and Control. 9th ed., Prentice-Hall, Upper Saddle River, New Jersey, 1999.
[15] C. Gronroos, An applied service marketing theory. European Journal of Marketing 16(7), 30-41, 1982.
[16] B. Angelova and J. Zekiri, Measuring customer satisfaction with service quality using American Customer Satisfaction Model (ACSI Model). International Journal of Academic Research in Business and Social Sciences, 1, 2011.
[17] L. L. Olsen and M. D. Johnson, Service Equity, Satisfaction, and Loyalty: From Transaction-Specific to Cumulative Evaluations. Journal of Service Research 5(3), 184, 2003.
[18] J. A. Fitzsimmons and M. J. Fitzsimmons, Service Management: Operations, Strategy, and Information Technology 3rd Edition, Irwin McGraw-Hill, New York, 1998.
[19] G. B. Voss, A. Parasuraman, and D. Grewal, The roles of price, performance, and expectations in determining satisfaction in service exchanges. Journal of Marketing 62(4), 46-61, 1998.
[20] P. Kotler, J. Bowen, and J. Makens, Marketing for hospitality and tourism (3rd ed.). New Jersey: Prentice Hall, 2003.
[21] N. H. Emmanuel and T. Y. Solomon, Influence of service quality on customer satisfaction: a study of minicab taxi services in Cape Coast Ghana. International Journal of Economics, Commerce and Management 3(5), 1451-1464, 2015.
[22] M. Brady and J. Cronin, Some new thoughts on conceptualizing perceived service quality: a hierarchical approach. Journal of Marketing 65(3), 34-49, 2001.
[23] A. Parasuraman, V. A. Zeithaml, and L. L. Berry, A conceptual model of service quality and its implications for future research. Journal of Marketing 49, 41-50, 1985.
[24] A. Parasuraman, V. A. Zeithaml, and L. L. Berry, SERVQUAL: A multiple-item scale for measuring consumer perceptions of service quality. Journal of Retailing 64, 12-40, 1988.
[25] C. E. McKnight, A. N. Pagano, and R. E. Paaswell, Using Quality to Predict Demand for Special Transportation, in Behavioral Research for Transport Policy. International Conference on Travel Behaviour Noordwijk, The Netherlands, Utrecht: VNU Science Press, 1986.
[26] W. Boulding, A. Kalra, and R. Staelin, A dynamic process model of service quality: from expectations to behavioral intentions. Journal of marketing research 30(1): 7-27, 1993.
[27] J. J. Cronin, and S. A. Taylor, Measuring service quality: a re-examination and extension. Journal of Marketing 56: 55-68, 1992.
[28] W. Kilbourne, J. A. Duffy, M. Duffy, and G. G. Giarchi, The Applicability of SERVQUAL in Cross-National Measurements of Health Care Quality. Journal of Services Marketing 18(7), 524-533, 2004.
[29] K. Randheer, A. A. Al-Motawa, and P. J. Vijay, Measuring Commuters' Perception of Service Quality Using SERVQUAL in Public Transportation. International Journal of Marketing Studies 3(1), 21-34, 2011.
[30] A. N. Ali, An Assessment of the quality of intra-urban bus services in the city of Enugu, Enugu State, Nigeria. Journal of Theoretical and Empirical Research in Urban Management, 6(15), 2010.
[31] K. Chung-Wei, T. Mei-Ling, J. Rong-Chang, and C. Tzu-Ying, Applying loss aversion to assess the effect of air passenger 'asymmetric responses to service quality on passengers' behavioral intentions: an empirical study in cross-strait direct flights. EWGT2012Compendium of Papers, 2012.
[32] E. N. Aidoo, W. Agyemang, J. E. Monkah and F. K. Afukaar, Passenger's satisfaction with public bus transport services in Ghana: a case study of Kumasi–Accra route. Theoretical and Empirical Researches in Urban Management 8(2), 33-44, 2013.
[33] K. Ravinchandran, B. T. Mani, S. A. Kumar, and S. Prabhakaran, Influence of Service Quality on Passengers' satisfaction Application of Servqual Model. International Journal of Business and Management 5, (4), 117-124, 2010.
[34] O. Ogunnaike and O. Olaleke, Assessing the Relationship between Service Quality and Passengers' satisfaction; Evidence from the Nigerian Banking Industry. Global Journal of Management and Business Research 10(3), 2010.
[35] C. Anastasia, Passengers' satisfaction on facility services in Terminal 2 of Tampere Airport. Published Undergraduate Thesis at Tampere University of Applied Sciences,1-61, 2014.
[36] O. A. Budiono, Passengers' satisfaction in Public Bus Transport: A Study of Travelers' Perceptions in Indonesia. M. Sc Thesis: Service Science Program. Karlstad University, 2009.
[37] W. G. Zikmund, Business Research Methods. Sixth Edition. The Dryden Press Harcourt College Publishers, 389, 1999.
[38] G. T. Henry, Practical Sampling ([10. Nachdr.]edition) Newbury Park, Sage Publications, 1990.
[39] M. Saunders, P. Lewis, and A. Thomhil, Research Methods for Business Students, (6th ed.), 2004.
[40] A. O. Adeniran, Establishing Chi square as a non-parametric test in descriptive statistics. Science & Technology 4, 106-113, 2018.
[41] O. M. Mugenda and A. G. Mugenda, Research Methods: Quantitative and Qualitative Approaches. Acts Press, Nairobi, 2003.
[42] I. Rabiul, S. M. Chowdhury, S. S. Mohammad and A. Salauddin, Measuring Customer's Satisfaction with Bus Transportation. American Journal of Economics and Business Administration 6 (1): 31-41, 2014.
[43] J. Disney, Competing through quality in transport services. Managing Service Quality 8(2),112- 118, 1998.
[44] MMResearch. Perceptions of Personal Safety and Security Amongst Taxi Users. Prepared for commercial road transport unit, land transports New Zealand 2008. Retrieved from www.nzta.govr.nz/resources/perceptions-safety-taxi-users/ [Accessed on November 26, 2017]
[45] R. Y. Cavana and L. M. Corbett, Developing zones tolerance for managing passenger rail service quality. International Journal of Quality Reliability Management 24: 7-31, 2007.
[46] B. D. Taylor, D. Miller, H. Iseki, and C. Fink, Nature and/or nurture? Analyzing the determinants of transit ridership across US urbanized areas. Transport. Research, 43: 60-77., 2008.
[47] C. Ugboma, C. Calistus, I. C. Ogwude, An analytical hierarchy process for port selection decision. Maritime Economics & Logistics 8(3): 251-66, 2006.
[48] S. W. Anderson, L. S. Baggett, and S. K. Widnener, The impact of service operations failure and customer satisfaction: Evidence on how failures and their source affect what matters to customers. Manufacturing & Service Operations Management, 11(1): 52-69, 2009.
[49] C. Cao, and J. Chen, An empirical analysis of the relationship among service quality, customer satisfaction and loyalty of high speed railway based on structural equation model. Canadian Social Science, 7(4): 67-73, 2011.
[50] J. Tongzon, Efficiency measurement of selected Australian and other international ports using Data Envelopment Analysis. Transportation Research part a policy and practice, 35(2): 113-128, 2001.
[51] C. Ugboma, C., Ibe, and I. C. Ogwude, Service quality measurements in ports of a developing economy: Nigerian ports survey. Managing Service Quality, 14(6), 487–497, 2004.