Integrated Health Care System Management using Mobile Application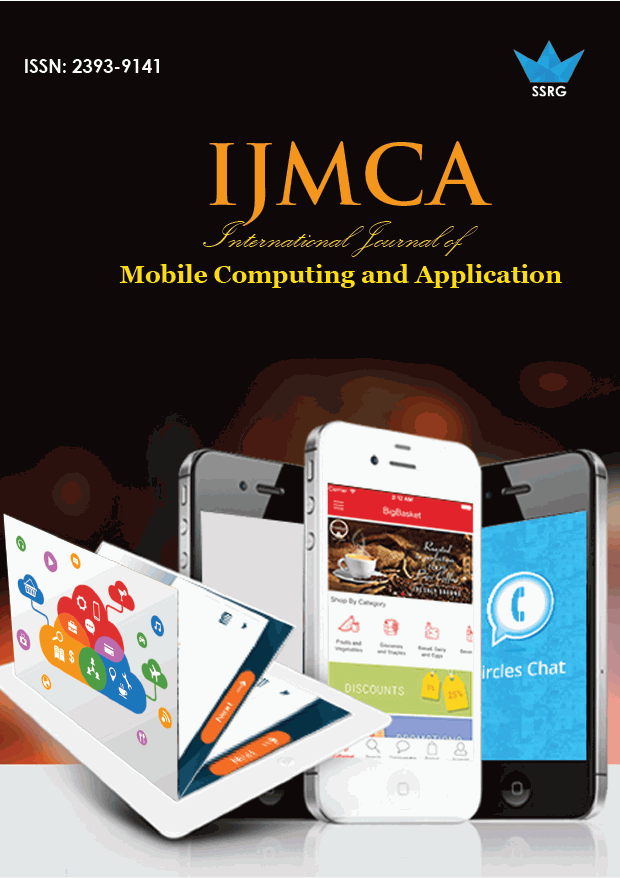 International Journal of Mobile Computing and Application
© 2014 by SSRG - IJMCA Journal
Volume 1 Issue 1
Year of Publication : 2014
Authors : V.Haroon Omar and Dr.A.Farah begam

10.14445/23939141/IJMCA-V1I1P104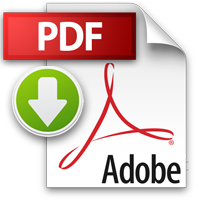 How to Cite?
V.Haroon Omar and Dr.A.Farah begam, "Integrated Health Care System Management using Mobile Application," SSRG International Journal of Mobile Computing and Application, vol. 1, no. 1, pp. 12-15, 2014. Crossref, https://doi.org/10.14445/23939141/IJMCA-V1I1P104
Abstract:
In this paper discuss about the mobile application development for the health care system management where recently passed three years the mobile application plays the important role in the world there are various applications for various fields. The mobile application is provided by the operating system owner for example Google Play, Apple App Store etc are the application provider for the modern smart phone application development and these applications are developed for various purposes but here applied for the health care system.
Keywords:
Health Care, Mobile Application, Smart Phone, Operating System.
References:
[1] Siegler, MG (June 11, 2008). "Analyst: There's a great future in iPhone apps".Venture Beat.
[2] "App" voted 2010 word of the year by the American Dialect Society (UPDATED) American Dialect Society". Americandialect.org. 2011-01-08. Retrieved 2012-01-28.
[3] Pogue, David (November 4, 2009). "A Place to Put Your Apps". New York Times. Retrieved January 22, 2013.
[4] Ludwig, Sean. December 5, 2012. venturebeat.com, study: "Mobile app usage grows 35%, TV & web not so much"
[5] Perez, Sarah. July 2, 2012. "comScore: In U.S. Mobile Market, Samsung, Android Top The Charts; Apps Overtake Web Browsing." techcrunch.com
[6] Matthias Böhmer, Brent Hecht, Johannes Schöning, Antonio Krüger, and Gernot Bauer. 2011. Falling asleep with Angry Birds, Facebook and Kindle: a large scale study on mobile app usage. In: Proceedings of the 13th International Conference on Human Computer Interaction with Mobile Devices and Services (MobileHCI '11). ACM, New York, NY, USA, 47-56.
[7] "Mobile apps revenues tipped to reach $26bn in 2013". The Guardian. 11 October 2013. Retrieved 19 September 2013.
[8] VisionMobile, Plum Consulting, "European App Economy" analyst report, September 2013
[9] "Mobile Application Development Guidelines". by hitech. 2013-11-14. Retrieved 2011-04-05.
[10] "Amazon Appstore: Android". SigitArinto.com. 2011-03-22. Retrieved 2011-04-05.
[11] "10 Billion App Countdown". Apple. 2011-01-14.
[12] Rao, Leena (July 7, 2011). "Apple's App Store Crosses 15B App Downloads, Adds 1B Downloads In Past Month". TechCrunch. AOL Inc.
[13] Indvik, Lauren (June 11, 2012). "App Store Stats: 400 Million Accounts, 650,000 Apps". Mashable.
[14] bbc.co.uk
[15] Eric Zeman (February 28, 2011). "BlackBerry App World Generates Highest Revenue Per App". Bacononthego.com. Retrieved May 5, 2011.
[16] Chu, Eric (13 February 2009). "Android Market Update Support".
[17] "Nokia and Microsoft Announce Plans for a Broad Strategic Partnership to Build a New Global Mobile Ecosystem". Microsoft News Center. Microsoft. February 11, 2011. Retrieved October 30, 2011.
[18] "The evolution of Nokia and Ovi | Nokia Conversations - The official Nokia Blog". Conversations.nokia.com. Retrieved 2011-08-25.
[19] Fraser, Adam (10 October 2011). "Ovi Store renamed as Nokia Store, now built using Qt". Conversations by Nokia, official Nokia blog. Nokia. Retrieved 25 May 2012.
[20] "Changes to supported content types in the Nokia Store". The Nokia Developer Team. October 4, 2013. Retrieved November 12, 2013.
[21] Arghire, Ionut (30 October 2012). "Windows Phone Store Has 120,000 Apps Now, More to Come". Softpedia. SoftNews NET SRL. Retrieved 29 November 2012.
[22] Miller, Michael (September 14, 2011). "Build: More Details On Building Windows 8 Metro Apps". PC Magazine. Retrieved February 10, 2012.
[23] Rosoff, Matt. "Here's Everything You Wanted To Know About Microsoft's Upcoming iPad Killers". Business Insider. Retrieved February 10, 2012.
[24] "Basic Information about Samsung Apps Store". content.samsung.com. Retrieved 2013-03-06.
[25] "Apple's App Store Crosses 15B App Downloads, Adds 1B Downloads In Past Month". TechCrunch. 2011-07-07. Retrieved 2014-06-20.
[26] "Full Analysis of iPhone Economics – it is bad news. And then it gets worse". Communities Dominate Brands. June 22, 2010.
[27] Wehner, Mike (2011-05-24). "Apple approves its 500,000th app, but do you care? | Technology News Blog - Yahoo News". News.yahoo.com. Retrieved 2014-06-20.
[28] Carew, Sinead (April 22, 2009). "In app store war, BlackBerry, Google hold own". Reuters. Retrieved June 23, 2009.
[29] Furchgott, Roy (May 29, 2009). "Nokia's App Store Launches With a Hiccup". The New York Times. Archived from the original on June 8, 2009. Retrieved June 23, 2009.
[30] http://www.qatalys.com/healthcare/mobile.aspx
[31] http://www.carolinashealthcare.org/carolinas-mobile-app
[32] http://www.w3.org/2008/02/MS4D_WS/papers/cdac-mobile-healthcare-paper.pdf