Experimental Investigation of Diesel Fuel Blended with Emulsified Biodiesel Produced from Orange Peel & Bran Oil on Diesel Engine Performance and Emissions Characteristics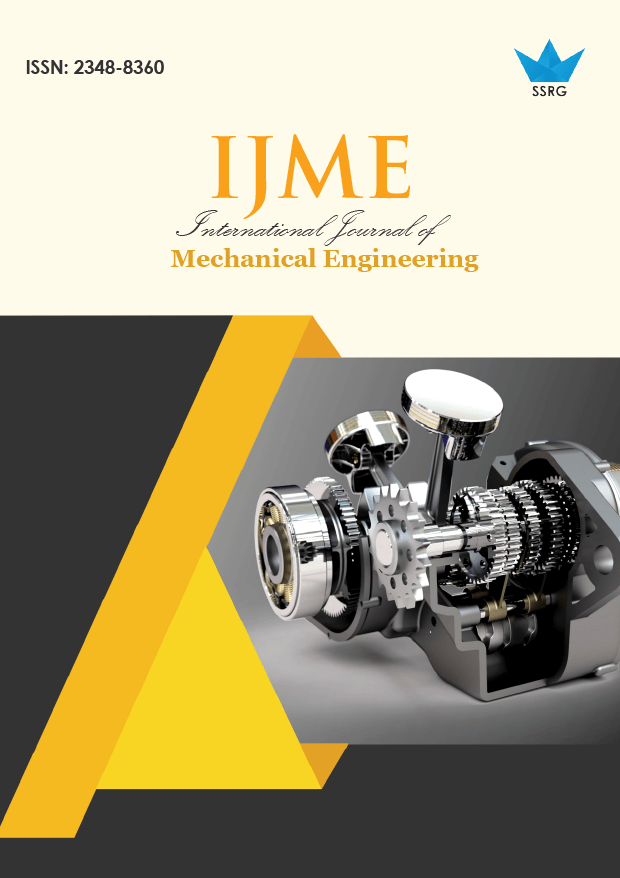 International Journal of Mechanical Engineering
© 2020 by SSRG - IJME Journal
Volume 7 Issue 5
Year of Publication : 2020
Authors : P.Janarthanan, Dr. K. Anandavelu, M.E., Ph.D

10.14445/23488360/IJME-V7I5P104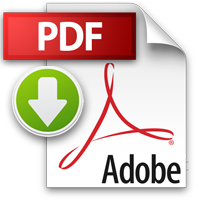 How to Cite?
P.Janarthanan, Dr. K. Anandavelu, M.E., Ph.D, "Experimental Investigation of Diesel Fuel Blended with Emulsified Biodiesel Produced from Orange Peel & Bran Oil on Diesel Engine Performance and Emissions Characteristics," SSRG International Journal of Mechanical Engineering, vol. 7, no. 5, pp. 20-36, 2020. Crossref, https://doi.org/10.14445/23488360/IJME-V7I5P104
Abstract:
This project aims to compare performance, emission, and combustion of orange and bran oil when blended with diesel in a single-cylinder four-stroke water-cooled direct injection diesel engine. Because of modernizations and the increase in the number of automobiles worldwide, diesel consumption has massively increased. As petroleum is a non-renewable major source of energy and its reserves are scare nowadays, there is a need for research in finding alternative fuels for automobiles. And also, biodiesels are renewable, non-toxic, and eco-friendly fuels that can play an important role in automobile industries. Based on the above facts, various studies and investigations are carried out with different vegetable oils to prepare cost-effective and reduced NOX with improved efficient biodiesel. After the intensive study, the identified was orange peel & bran oil. The intensive focus of alternative fuels for the compression ignition engines has been extracted from orange peel & bran oil is found to be potential Fuel for CI engines. The properties of orange peel & bran oil are determined by using standard techniques, and properties are compared with diesel.
The mixed orange peel & bran oil have a lesser cetane number than diesel, which prevented the 100% replacement of diesel with the mixed orange peel & bran oil in the diesel engines.
The mixing proportions are B25%, B50%, B75%, with varying percentage of exhaust gas recirculation. The analysis focuses on all regulated exhaust pollutants, i.e., Opacity, Nitrogen Oxides (NOx), Carbon Monoxide (CO), Carbon-Di-Oxide (CO2), and Unburned Hydrocarbons (UHC). Performance analyses such as Brake Power (BP), Brake Specific Fuel Consumption (BSFC), and Brake Thermal Efficiency (BTE) are considered for experimental investigation.
Keywords:
Diesel Fuel, Diesel Engine
References:
[1] VikasMukhraiya, Raj Kumar Yadav, and BrajeshRaikawar., Production of Fuel Through Waste Plastic and Polythene and Used In Four Stroke Petrol Engine as A Fuel, International
Journal of Mechanical Engineering and Technology. 6(12) (2015) 1.
[2] J.Devaraj, Y.Robinson, P.Ganapathi., Experimental investigation of performance, emission and combustion characteristics of waste plastic pyrolysis oil blended with diethyl ether used as fuel for a diesel engine, J.energy. (2015) 03.075 .
[3] S.Kirankumar., Experimental Investigation on Performance, Combustion Characteristics of Diesel Engine By Using Cotton Seed Oil, International Journal of Engineering Trends and Technology. 5(1) (2013) 47-53.
[4] R. Senthil Kumar and R.Manimaran., Performance and emission characteristics on 4-stroke single-cylinder C. I. Engine using cottonseed biofuels, Asian Journal of Engineering Research, ISSN-2319–2100. 1(2) (2013).
[5] M.Harinathareddy, DrP.Nageswara Reddy and Dr.K.Vijayakumarreddy., Experimental Investigation of Compressed Ignition Engine Using Cotton Seed Oil Methyl Ester as Alternative Fuel, International Journal of Engineering and Science ISBN: 2319-6483, ISSN: 2278-4721. 2(1) (2013) 06-10.
[6] K. Dilip Kumar and P. Ravindra Kumar., Experimental Investigation of Cotton Seed Oil and Neem Methyl Esters as Biodiesel on CI Engine, International Journal of Modern Engineering Research (IJMER), ISSN: 2249-6645. 2(4) (2012) 1741-1746.
[7] ShyamKumarRanganathan,AnilGandamwad&MayurBawankure., Performance evaluation of CI engine with cottonseed oil, International Journal of Instrumentation, Control, and Automation (IJICA), ISSN: 2231-1890. 1(3)(4) (2012) 23-27.
[8] M. Martin and D. Prithviraj., Performance of Pre-heated Cottonseed Oil and Diesel Fuel Blends in a Compression Ignition Engine, Jordan Journal of Mechanical and Industrial Engineering, ISSN 1995-6665. 5(3) (2011) 235-240.
[9] Rajesh Guntur and Deva Kumar M.L.S., Experimental evaluation of a diesel engine with blends of diesel-plastic Pyrolysis oil, International Journal of Engineering Science and Technology. 3(6) (2011).
[10] R. V. Babu and S. Sendilvelan., Reduction of pollutants in CI engine using emulsion fuels to reduce overall traffic-induced emissions, Global Journal of Research Engineering, USA. ISSN: 0975-5861. 11(2) 2011.
[11] Chandral Pal Singh Inda, AnkitGoyal, Sunil Kumar Bhati, Dr. Jai Gopal Gupta., A Experimental Study on Performance and Emission Characteristics of JATROPHA & DIESEL
blend, SSRG International Journal of Thermal Engineering. 3(3) (2017) 6-11.
[12] J. S. Basha and R. B. Anand., Role of nano additive blended biodiesel emulsion fuel on the working characteristics of a diesel engine, Journal of Renewable and Sustainable Energy. 3 (2011) 023106.
[13] Anandavelu, K., Alagumurthi, N. and Saravanan, CG., Performance and emission studies on biofuel-powered Kirloskar TV-1 direct-injection diesel engine with exhaust gas recirculation, International Journal of Sustainable Energy. 2 (2011) 93-97.
[14] Mani M., Nagarajan G., and Sampath S., An experimental investigation on a DI diesel engine using waste plastic oil with exhaust gas recirculation, Fuel. 89 (2010) 1826–1832.