A Report on Clinical Prevalence of Diseases and Disorder in Cattle at Janakpurdham, Nepal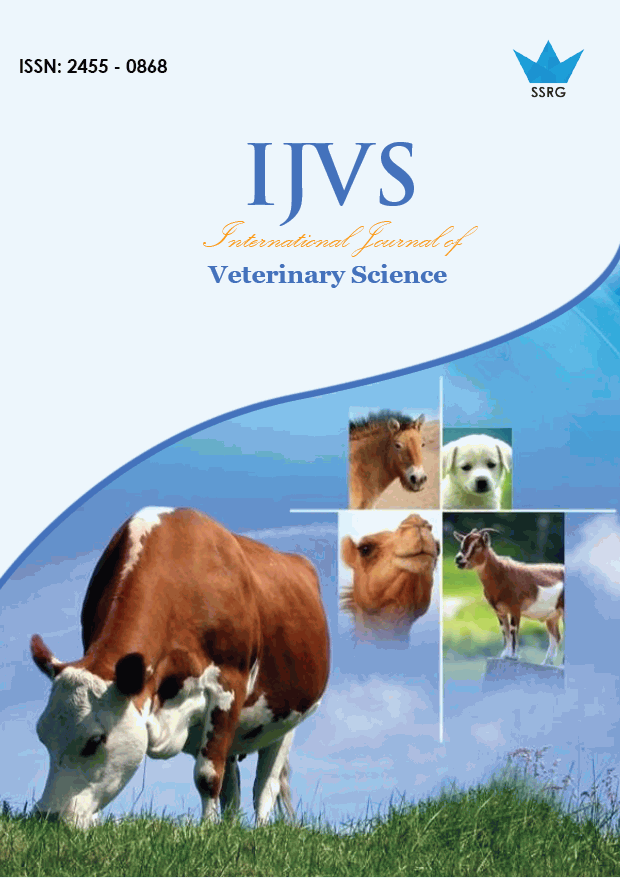 International Journal of Veterinary Science
© 2020 by SSRG - IJVS Journal
Volume 6 Issue 1
Year of Publication : 2020
Authors : Dr. Suman Kumar Singh, Dr. Pawan Kumar jha, Mr. Saurav Singh, Dr.Dipendra pandit

10.14445/24550868/IJVS-V6I1P103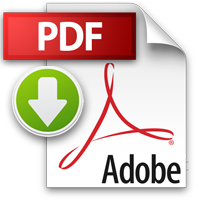 How to Cite?
Dr. Suman Kumar Singh, Dr. Pawan Kumar jha, Mr. Saurav Singh, Dr.Dipendra pandit, "A Report on Clinical Prevalence of Diseases and Disorder in Cattle at Janakpurdham, Nepal," SSRG International Journal of Veterinary Science, vol. 6, no. 1, pp. 16-19, 2020. Crossref, https://doi.org/10.14445/24550868/IJVS-V6I1P103
Abstract:
Prevalence of several diseases is one of the most economically important thing for maintain a good treatment schedule of an area. This study detects the prevalence of several diseases and to evaluate the disease condition of cattle population in the selected area. Records of 353 clinical cases of cattle (193 dairy cows, 42 bulls and 118 calves) treated at the Shree Bajrang veterinary & Agricultural Research Center-Janakpur during month January 2019 to June 2019 were analyzed the importance of existing diseases. The recorded clinical cases were classified into Eight major diagnostic groups, of which highest prevalence was recorded with Digestive disorders (33.14%), followed by parasitic infestation (31.73%), Respiratory disorder (8.22%) Infectious diseases (7.65%), Ectoparasitic infestation (7.65%), Metabolic disorder (6.23%), Surgical affection (4.82%), and Gyanecological and others (0.56%). Though the each of all the diagnostic groups of diseases is significant but the digestive disorder, parasitic, ecto-parasitic infections and respiratory diseases were the most pressing constraint for improvement of cattle in the janakpur area.
Keywords:
Prevalence, diseases and disorder
References:
[1] NSCoA. National Sample Census of Agriculture-2011/12; Central Bureau of Statistics, National Planning Commission Secretariat, Government of Nepal: Kathmandu, Nepal, 2013.
[2] ADS. Ads Assessment Report, Agricultural Development Strategy Assessment; Government of Nepal, ADB, IFAD, EU, FAO, SDC, JICA, WFP, USAID, DANIDA, DfID and World Bank: Kathmandu, Nepal, 2012.
[3] ILO. "A Fair Globalization: Creating Opportunities for All; Report of the World Commission on the Social Dimension of Globalization: Geneva", Switzerland, 2004; p. 143.
[4] Department of Agriculture, "Ministry of Agricultural Development, Government of Nepal". Available online: http://www.doanepal.gov.np/ (accessed on 20 June 2014).
[5] http://molmac.p2.gov.np/
[6] Blood, D. C. and O. M. Radostits. 1989. Veterinary Medicine .7th edn. Balliere and Tindal, London.
[7] Prasad J, Uoshi SV and Rekib A (1976). "Studies on the clinico-pathics of grazing animals in tropics –corneal opacity syndrome". Indian Veterinary Journal 57: 310-315
[8] Rosenberger G (1979). "Clinical Examination of Cattle". 2nd edn., Verlag Poul Parey, Germany.
[9] Samad MA, Bari ASM and Bashar SA (1988). "Gross and histopathological studies on bovine babesiosis in Bangladesh". Indian Journal of Animal Science 58: 926-928
[10] Pallab MS, Ullahb SM, Uddinc MM & Miazic OF (2012) "A cross sectional study of several diseases in cattle at Chandanaish Upazilla of Chittagong district". Scientific Journal of Veterinary Advances 1, 28- 32 .
[11] Rahman MA, Ali KM and Rahman A (1972). "Incidence of diseases of cattle in Mymensingh". Bangladesh Veterinary Journal 6: 25-30.