Manage the Abscess Virus of Sheep by Synchronized Vaccination, Zinc Vaccination and Antibacterial Washing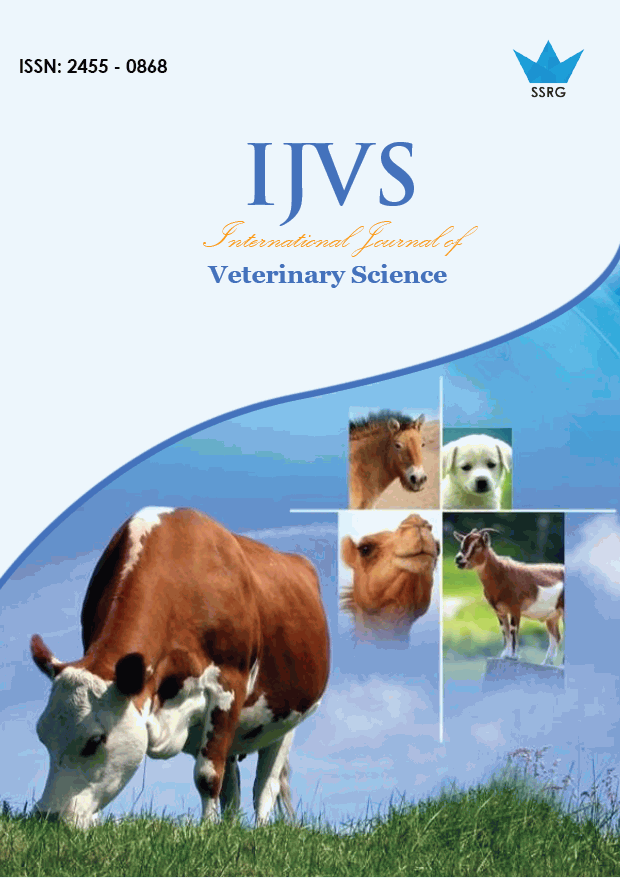 International Journal of Veterinary Science
© 2015 by SSRG - IJVS Journal
Volume 1 Issue 1
Year of Publication : 2015
Authors : S.Anathedha, B.Yuvan

10.14445/24550868/IJVS-V1I1P103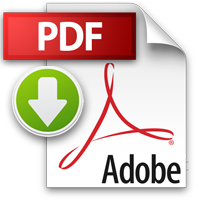 How to Cite?
S.Anathedha, B.Yuvan, "Manage the Abscess Virus of Sheep by Synchronized Vaccination, Zinc Vaccination and Antibacterial Washing," SSRG International Journal of Veterinary Science, vol. 1, no. 1, pp. 8-10, 2015. Crossref, https://doi.org/10.14445/24550868/IJVS-V1I1P103
Abstract:
This learning was accepted out to examine the united effect of inoculation, zinc vaccination and antibacterial washing as a successful control technique for abscess disease of traditionalist. Eighty strong ewes were separated into two groups of 45 animals apiece. Group 1 ewes were injected subcutaneously with 6 mg kg-1 zinc, as zinc oxide hovering in olive oil and concurrently vaccinated touching abscess disease using a marketable vaccine at its average dose of 1 mL per ewe. The traditionalist was then washed with an antibacterial, Chloroxylenol 5.2% (Dettol) at typical strength. Booster doses of zinc in addition to vaccine were injected one month after the initial treatment and the ewes were re-washed with the antiseptic solution. Group 2 ewes were left as untreated controls. The ewes of both groups were mixed in one pen with five rams heavily infected with abscess disease to act as a source of infection. The ewes were bled earlier than and two days after management for the willpower of total blood count (CBC) and liver and kidney functions in organize to evaluate the safety of the injected zinc, the vaccine and the uncontaminated. Four ewes (10%) in group 1 and 18 (42%) in group 2 residential abscesses on the head during the 12 months course of the experimentation. The abscesses appeared on the 10th month post-vaccination in group 1 ewes and on the first month in group 2 flora and fauna. Hematological and serum constituent's outcome showed that the injected vaccine and zinc as well as the washed uncontaminated were protected to the ewes. Manage and provide secure communication and production to the animals and some others.
Keywords:
Abscess disease, protection, vaccine, Dettol.
References:
1. K.B.A. Alharbi, Control of Abscess Disease of Sheep by Concurrent Vaccination, Zinc Injection and Antiseptic Washing, Research Journal of Veterinary Sciences 4 (1): 9-13, 2011.
2. Dorelia, F.A., L.G.C. Pacheco, N. Seyffert, RW. Portela, R Meyer, A. Miyoshi and V. Azevedo, 2009. Antigens of Corynebacterium pseudo tuberculosis and prospectus for vaccine development. Expert Rev. Vacc, 8: 205-213.
3. Underwood, E.J., 1981. Interactions of Trace Elements. In: Toxicity of Heavy Metals in the Environment, Ohme, F.W. (Ed.). Marcel Dekker Inc., New York, 641-668.
4. Paton, M.W., J.R Rose, RA. Hart, S.S. Sutherl and A.R Mercy, T.M. Ellis and J.A. Dhaliwal, 1994. New infection with Corynebacterium pseudo tuberculosis reduces wool production. Aust. Vet. J., 71: 47-49.
5. Mahmoud, O.M., A.O. Bakeit and F. Elsamani, 1985. Treatment of zinc deficiency by zinc injections. Proceedings
of the International Symposium on Trace Element Metabolism in Animals, (ISTEMA'85), Commonwealth Agricultural Bureaux, Farnham Royal, UK, pp: 749-752.
6. Eggleton, D.G., H.D. Middleton, C.V. Dodge and D.W. Mnitv, 1991. Immunization against ovine caseous lymphadenitis: Comparison of Corynebacterium pseudo tuberculosis vaccines with and without bacterial cells. Aust. Vet. J., 68: 317-319.
7. Kahn, C.M., S. Line and S.E. Ajello, 2008. Caseous Lymphadenitis of Sheep and Goats: The Merck Veterinary Manual. Education Partnership with Merial Ltd., Merck and Co. Inc., Whitehouse Station, New Jersey, USA.