Usage of Gain Cell Embedded Dram in Low Power Applications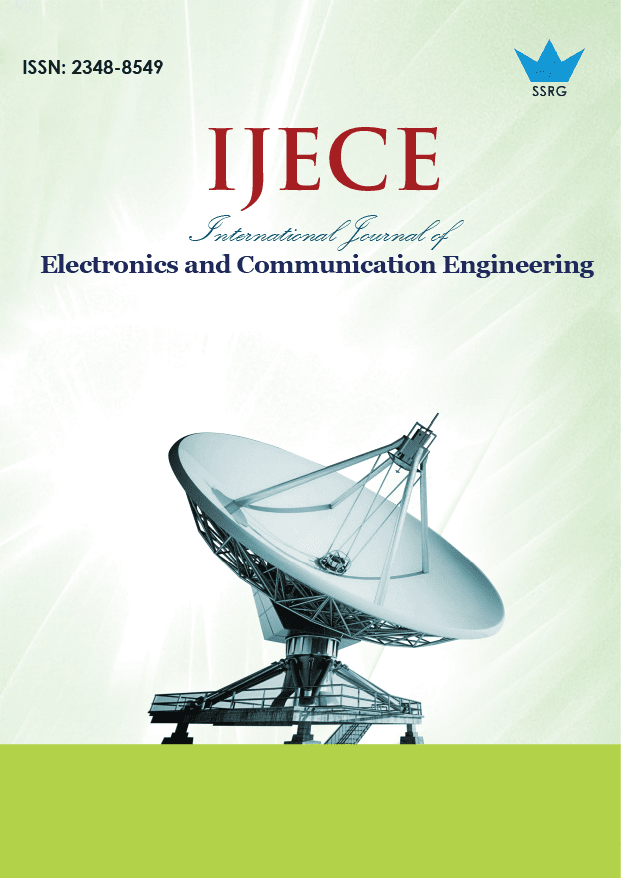 International Journal of Electronics and Communication Engineering
© 2017 by SSRG - IJECE Journal
Volume 4 Issue 12
Year of Publication : 2017
Authors : P.Sujitha and M.Deivakani

10.14445/23488549/IJECE-V4I12P103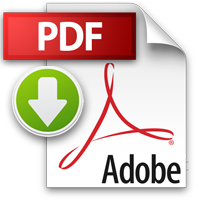 How to Cite?
P.Sujitha and M.Deivakani, "Usage of Gain Cell Embedded Dram in Low Power Applications," SSRG International Journal of Electronics and Communication Engineering, vol. 4, no. 12, pp. 8-12, 2017. Crossref, https://doi.org/10.14445/23488549/IJECE-V4I12P103
Abstract:
Gain - Cell embedded DRAM (GC-DRAM) has latterly been confessed as conceivably replaced to conventional SRAM. While GC- e DRAM potentially allow for high -balance , low- outflow, low- voltage, and 2 - focussed verdict, its modest priority time permit occasional, power - hungry renew cycles. The disadvantages are further strengthen at ascend inventions, where expanding sub threshold leakage currents and decreased in - cell storage capacitances results in faster data deterioration. In this project, we present a novel 4T GC- e DRAM bit cell that utilizes an internal feedback contraption to remarkably increase the data retention time in scaled CMOS technologies. A 2 kb memory macro was implemented in a low power 65nm CMOS technology, displaying an over 3× improvement in retention time over the best previous publication at this node.
Keywords:
Gain-cell Embedded dynamic Random Access Memory (GC-e DRAM), Single Event Upset (SEU), Error Correction Codes (ECC), Data Retention Time, Low Power Applications.
References:
[1]. R.Gilterman, L.Atlias and A.Teman, "Area and energy-efficient complementary Dual-Modular Redundancy Dynamic Memory for space applications.
[2]. J.Teifel, "Self-voting dual-modular redundancy circuits for single event-transient mitigation,2005" IEEE Trans.Nucl.sci., vol. 55, no. 6, pp. 3435–3439, Dec. 2008.
[3]. L.Sterpone and M.Violante,"Analysis of the robustness of the TMR architecture in SRAM-based FPGAs,2005,"IEEETrans.Nucl.sci.,vol. 52, no. 5, pp. 1545–1549,Oct. 2005.
[4]. Lior Atias, Adam Teman and Alexander Fish, "single event upset mitigation in low power SRAM design" 2014 IEEE 28-th Convention of Electrical and Electronics Engineers in Israel.
[5]. L.T.Clark,D.W.Patterson, N.D.Hindman, K.E.Holbert ,S.Maurya, and S.M.Guertin," A dual mode redundant approach for microprocessor soft errorhardness,2011,"IEEETrans.Nucl.Sci,vol.58,no.6,pp.30183025,Dec.2011.
[6]. N.Ikeda, T.Terano, H.Moriya, T.Emorid, T.Kobayashi ,"A Novel Logic Compatible gain cell with two transistors and one capacitor," in Symp. VLSI TechnolDig.Tech.Papers.,2000,pp.168-169.
[7]. P.Meinerzhagen ,A.Teman, a.Fish and A.Burg,"Impact of body biasing on the retention time of gain cell memories",J. Eng.,vol.1,no.1,pp.1-3,2013.
[8]. R. Giterman, A. Teman, P. Meinerzhagen, L. Atias, A. Burg, and A. Fish, "Single-supply 3T gain-cell for low-voltage low-power applications," IEEE Trans. Very Large Scale Integr. (VLSI) Syst., vol. 24, no. 1, pp. 358–362, Jan. 2016.
[9]. P.divya, M.Jayashree,"3T Gain cell EDRAM for Low Power Application," International Journal on application in information and communication engineering volume 2:Issue 4:April 2016.
[10]. Fernanda de lima, luigi carro, and Ricardo Reis," Single event upset mitigation Techniques for SRAM-based FPGAs", Vol.52, no.2, April 2016.
[11]. J. Abraham, E. Davidson, J. Patel, "Memory System Design for Tolerating Single Event Upsets," IEEE Trans. Nucl. Sci., vol. NS-30, no 6, Dec. 1983, pp. 4339-4344.
[12]. X. Yao, D. Patterson, K. Hulbert, and L. Clark, "A 90 nm bulk CMOS radiation hardened by design cache memory," IEEE Trans. Nucl. Sci., vol. 57, no. 4, pp. 2089–2097, Aug. 2010.
[13]. M.Shayan, V.Singh," SEU tolerant robust memory cell design" IEEE Int.On-Line Test .Symp. (IOLTS) pp.13-18., 2012.
[14]. R.Gilterman, A. Fish, and A. Burg," Replica technique for adaptive refresh timing of gain- cell-embedded DRAM", IEEE Trans. Circuits Syst. II,Exp. Brief Vol.61,no.4,2014.
[15]. Jung-Hyun Park, Hee chai Kang, Dong-Hoon Jung, KyunghoRyu, and Seong-Ook Jung, Senior Member," Level-Converting Retention Flip- Flop for Reducing Standby Power in ZigBeeSoCs", IEEETrans. Nucl.sci , vol. 23, no. 3, march 2,2016.