Security and QoS (Quality of Service) Related Current Challenges in IoT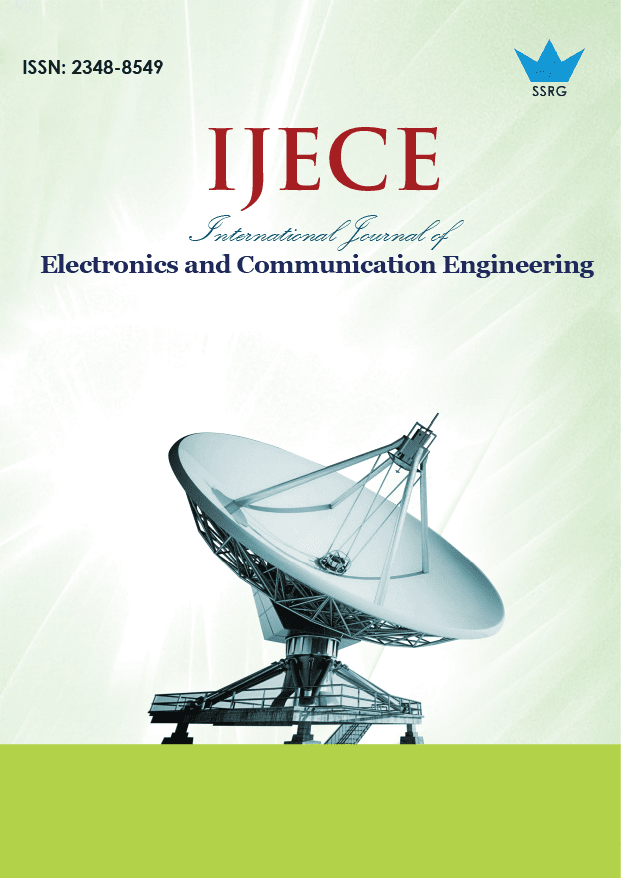 International Journal of Electronics and Communication Engineering
© 2023 by SSRG - IJECE Journal
Volume 10 Issue 4
Year of Publication : 2023
Authors : Shital Pawar, Meghana Lokhande, Sandip Thite, Jyothi A. P., Rucha Samant, Rohini Jadhav, D. B. Jadhav

10.14445/23488549/IJECE-V10I4P102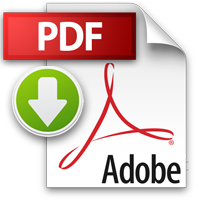 How to Cite?
Shital Pawar, Meghana Lokhande, Sandip Thite, Jyothi A. P., Rucha Samant, Rohini Jadhav, D. B. Jadhav, "Security and QoS (Quality of Service) Related Current Challenges in IoT," SSRG International Journal of Electronics and Communication Engineering, vol. 10, no. 4, pp. 9-20, 2023. Crossref, https://doi.org/10.14445/23488549/IJECE-V10I4P102
Abstract:
IoT technologies have permitted the linking of devices all around the globe through the Internet. Because of their capacity to send, receive, and analyze data, the gadgets are sometimes referred to as smart devices. It is regarded as one of the fastest-growing technologies, with a rising number of users on a daily basis. The volume of data transferred or received across networks, assuring the approaches used to address the energy restrictions of lithium-ion devices and the Quality of service (QoS), all enhance the effective adoption of IoT. The network-level Parameters include delay, speed, jitter, and packet loss. With the rising deployment of IoT devices connected, it is vital to concentrate on both device security and data privacy as it travels across networks. We sought to study the approaches utilized to safeguard the locations of both input nodes from invading and the impact of all the security protocols on the QoS of IoT in this paper.
Keywords:
IoT (Internet of Things), Security, Deep learning, QoS (Quality of Service), Machine learning.
References:
[1] Parul Goyal et al., "Internet of Things: Applications, Security and Privacy: A Survey," Materials Today: Proceedings, vol. 34, pp. 752– 759, 2021.
[CrossRef] [Google Scholar] [Publisher Link]
[2] K. Subash et al., "Quality of Service in the Internet of Things (Iot) – A Survey," ReTell, vol. 21, pp. 1-9, 2019.
[Google Scholar] [Publisher Link]
[3] Mi Kim et al., "A Quality Model for Evaluating Iot Applications," International Journal of Computer and Electrical Engineering, vol. 8, no. 1, pp. 66–76, 2016.
[CrossRef] [Google Scholar] [Publisher Link]
[4] Anjum Sheikh, Asha Ambhaikar, and Sunil Kumar, "Quality of Services Improvement for Secure Iot Networks," The International Journal of Engineering and Advanced Technology, vol. 9, no. 2, pp. 5127–5135, 2019.
[CrossRef] [Google Scholar] [Publisher Link]
[5] Nasser Kimbugwe, "Application of Deep Learning for Quality of Service Enhancement in Internet of Things: A Review," Energies, vol. 14, no. 19, pp. 1–27, 2021.
[CrossRef] [Google Scholar] [Publisher Link]
[6] Md Husamuddin, and Mohammed Qayyum , "Internet of Things: A Study on Security and Privacy Threats," 2017 2nd International Conference on Anti-Cyber Crimes, ICACC 2017, pp. 93-97, 2017.
[CrossRef] [Google Scholar] [Publisher Link]
[7] L.H. Patil et al., "Voip Based Wifi Calling System," SSRG International Journal of Computer Science and Engineering, vol. 6, no. 9, pp. 7-9, 2019.
[CrossRef] [Publisher Link]
[8] Nasar Abosata, "Internet of Things for System Integrity: A Comprehensive Survey on Security, Attacks and Countermeasures for Industrial Applications," Sensors, vol. 21, no. 11, 2021.
[CrossRef] [Google Scholar] [Publisher Link]
[9] Arbia Riahi Sfar et al., "A Roadmap for Security Challenges in the Internet of Things," Digital Communications and Networks, vol. 4, no. 2, pp. 118–137, 2018.
[CrossRef] [Google Scholar] [Publisher Link]
[10] AbdelRahman H. Hussein, "Internet of Things (IOT): Research Challenges and Future Applications," International Journal of Advanced Computer Science and Applications(IJACSA), vol. 10, no. 6, pp. 77–82, 2019.
[CrossRef] [Google Scholar] [Publisher Link]
[11] Preetha S, Sagar J, and Krishna Pooja P, "Security Issues Faced by Internet of Things: A Survey," International Journal of Recent Engineering Science, vol. 7, no. 3, pp. 1-6, 2020.
[CrossRef] [Publisher Link]
[12] Gary White et al, "Quality of Service Approaches in Iot: A Systematic Mapping," Journal of Systems and Software, vol. 132, pp. 186- 203, 2017.
[CrossRef] [Google Scholar] [Publisher Link]
[13] Anurag Tiwari, and Harishchandra Maurya , "Challenges and Ongoing Researches for IOT (Internet of Things): A Review," International Journal of Engineering Development and Research, vol. 5, no. 2, pp. 57–60, 2017.
[Google Scholar] [Publisher Link]
[14] N Alhalafi, and Prakash Veeraraghavan, "Privacy and Security Challenges and Solutions in IOT: A Review," IOP Conference Series: Earth and Environmental Science, vol. 322, no. 1, 2019.
[CrossRef] [Google Scholar] [Publisher Link]
[15] Noor Mohamad, M.B, and Hassan, W.H, "Current Research on Internet of Things (Iot) Security: A Survey," Computer Networks, vol. 148, pp. 283-294, 2019.
[CrossRef] [Google Scholar] [Publisher Link]
[16] Srinivasan Sridharan, "Machine Learning (ML) in A 5G Standalone (SA) Self Organizing Network (SON)," International Journal of Computer Trends and Technology, vol. 68, no. 11, pp. 43-48, 2020.
[CrossRef] [Google Scholar] [Publisher Link]
[17] Wassnaa AL-mawee et al., Privacy and Security Issues in Iot Healthcare Applications for the Disabled Users a Survey.
[Google Scholar] [Publisher Link]
[18] Hui Suo et al., "Security in the Internet of Things: A Review," 2012 International Conference on Computer Science and Electronics Engineering, ICCSEE 2012, pp. 648–651, 2012.
[CrossRef] [Google Scholar] [Publisher Link]
[19] Qi Jiang et al., "An Untraceable Temporal-Credential-Based Two-Factor Authentication Scheme Using ECC for Wireless Sensor Networks," Journal of Network and Computer Applications, vol. 76, pp. 37–48, 2016.
[CrossRef] [Google Scholar] [Publisher Link]
[20] Ryoichi SASAKI et al., "Security on Internet of Things (Iot) Systems," The Journal of Information Science and Technology Association, vol. 67, no. 11, pp. 577–581, 2017.
[CrossRef] [Publisher Link]
[21] Sravani Challa et al., "Secure Signature-Based Authenticated Key Establishment Scheme for Future Iot Applications," IEEE Access, vol. 5, pp. 3028-3043, 2017.
[CrossRef] [Google Scholar] [Publisher Link]
[22] Jangirala Srinivas et al., "Secure and Efficient User Authentication Scheme for Multi-Gateway Wireless Sensor Networks," Ad Hoc Networks, vol. 54, pp. 147-169, 2017.
[CrossRef] [Google Scholar] [Publisher Link]
[23] Jian Shen et al., "A Lightweight Multi-Layer Authentication Protocol for Wireless Body Area Networks," Future Generation Computer Systems, vol. 78, pp. 956–963, 2018.
[CrossRef] [Google Scholar] [Publisher Link]
[24] Rohit Malik, Dr. Kamna Solanki, and Dr. Sandeep Dalal, "Literature Review on Security Aspects of Iot," International Journal of Advanced Research in Computer Science, vol. 9, no. 2, pp. 123–127, 2018.
[CrossRef] [Publisher Link]
[25] Zhohov, Roman, "Evaluating Quality of Experience and Real- Time Performance of Industrial Internet of Things," Diploma theses and Master's theses, 2018.
[Google Scholar] [Publisher Link]
[26] Maissa Dammak et al., "Token-Based Lightweight Authentication to Secure Iot Networks," 2019 16th IEEE Annual Consumer Communications and Networking Conference, CCNC 2019, pp. 1–4, 2019.
[CrossRef] [Google Scholar] [Publisher Link]
[27] Threats, S, "A Survey on Iot Security: Application," IEEE Access, 2019.
[28] Navneet Verma, "Iot Security Challenges and Counters Measures," The International Journal of Recent Technology and Engineering, vol. 8, no. 3, pp. 1519–1528, 2019.
[CrossRef] [Google Scholar] [Publisher Link]
[29] Lo'ai Tawalbeh et al., "Applied Sciences Iot Privacy and Security: Challenges and Solutions," Applied Science, vol. 10, no. 12, pp. 1–17, 2020.
[CrossRef] [Publisher Link]
[30] Rosilah Hassan et al., "Internet of Things and Its Applications: A Comprehensive Survey," Symmetry, vol. 12, no. 10, 2020.
[CrossRef] [Google Scholar] [Publisher Link]
[31] Wasswa Shafik et al., "A Study on Internet of Things Performance Evaluation," Journal of Communications Technology, Electronics and Computer Science, no. 28, pp. 1-19, 2020.
[Google Scholar] [Publisher Link]
[32] Stout, W. M. S., and Urias, V. E, "Challenges to Securing the Internet of Things," 2016 IEEE International Carnahan Conference on Security Technology (ICCST), 2016.
[CrossRef] [Google Scholar] [Publisher Link]
[33] Rachit, Shobha Bhatt, and Prakash Rao Ragiri, "Security Trends in Internet of Things: A Survey," SN Applied Sciences, vol. 3, no. 1, pp. 1–14, 2021.
[CrossRef] [Google Scholar] [Publisher Link]
[34] Nasr Abosata, "Internet of Things for System Integrity: A Comprehensive Survey on Security, Attacks and Countermeasures for Industrial Applications," Sensors, vol. 21, no. 11, 2021.
[CrossRef] [Google Scholar] [Publisher Link]
[35] Dmitrii Dikii, and Aleksey Tikhomirov, "Detection of Dos Attacks Exploiting SUBSCRIBE Messages of the MQTT Protocol," International Journal of Computers and Applications, vol. 44, no. 6, pp. 579-585, 2020.
[CrossRef] [Google Scholar] [Publisher Link]
[36] Asiri Hewage, "IOT Security: A Review,"
[Google Scholar] [Publisher Link]
[37] Vaishali Hitesh Patel, and Sanjay Patel, "A Review on IoT Security: Challenges and Solution Using Lightweight Cryptography and Security Service Mechanisms Offloading at Fog," ICICNS 2020.
[CrossRef] [Google Scholar] [Publisher Link]
[38] Shital Pawar, and Dr. Suhas Patil, "Current Security Challenges in Internet of Things," International Journal of Research in Electronics and Computer Engineering, vol. 7, no. 2, pp. 2399-2401, 2019.
[Google Scholar] [Publisher Link]
[39] Promise R. Agbedanu et al., "Using Incremental Ensemble Learning Techniques to Design Portable Intrusion Detection for Computationally Constraint Systems," International Journal of Advanced Computer Science and Applications(IJACSA), vol. 13, no. 11, pp. 33-45, 2022.
[CrossRef] [Google Scholar] [Publisher Link]
[40] Abdussalam Ahmed Alashhab et al., "Low-Rate Ddos Attack Detection Using Deep Learning for SDN-Enabled Iot Networks," International Journal of Advanced Computer Science and Applications(IJACSA), vol. 13, no. 11, pp. 371-377, 2022.
[CrossRef] [Google Scholar] [Publisher Link]
[41] Waqas Aman, and Firdous Kausa, "Towards a Gatewaybased Context-Aware and Self-Adaptive Security Management Model for Iot-Based ehealth Systems," International Journal of Advanced Computer Science and Applications. vol. 10, no. 1, pp. 280-7, 2019.
[CrossRef] [Google Scholar] [Publisher Link]
[42] Abdussalam Ahmed Alashhab et al., "Experimenting and Evaluating the Impact of Dos Attacks on Different SDN Controllers," IEEE 1st International Maghreb Meeting of the Conference on Sciences and Techniques of Automatic Control and Computer Engineering MI-STA, pp. 722-727, 2021.
[CrossRef] [Google Scholar] [Publisher Link]
[43] Souradip Roy et al., "A Lightweight Supervised Intrusion Detection Mechanism for Iot Networks," Future Generation Computer Systems, vol. 127, pp. 276–285, 2022.
[CrossRef] [Google Scholar] [Publisher Link]
[44] Lubna Fayez Eliyan, and Roberto Di Pietro, "Dos and Ddos Attacks in Software Defined Networks: A Survey of Existing Solutions and Research Challenges," Future Generation Computer Systems, vol. 122, pp. 149- 171, vol. 122, pp. 149-171, 2021.
[CrossRef] [Google Scholar] [Publisher Link]
[45] Sana Ullah Jan et al., "Toward a Lightweight Intrusion Detection System for the Internet of Things," IEEE Access, vol. 7, pp. 42 450–42 471, 2019.
[CrossRef] [Google Scholar] [Publisher Link]
[46] Waqas Aman, and Fatima Najla Mohammed,, "A Comprehensive Assessment Framework for Evaluating Adaptive Security and Privacy Solutions for Iot E-Health Applications," International Journal of Advanced Computer Science and Applications (IJACSA), vol. 13, no. 10, pp. 613-623, 2022.
[CrossRef] [Google Scholar] [Publisher Link]
[47] Hector Alaiz-Moreton et al., "Multiclass Classification Procedure for Detecting Attacks on MQTT-Iot Protocol," Complexity, vol. 2019, pp.1-11, 2019.
[CrossRef] [Google Scholar] [Publisher Link]
[48] Khalid Alissa et al., "Botnet Attack Detection in Iot Using Machine Learning," Computational Intelligence and Neuroscience, vol. 2022, pp. 1-14, 2022.
[CrossRef] [Google Scholar] [Publisher Link]
[49] Tarek Gaber et al., "Injection Attack Detection Using Machine Learning for Smart Iot Applications," Physical Communication, vol. 52, pp. 1-14, 2022.
[CrossRef] [Google Scholar] [Publisher Link]
[50] Chaw Su Htwe et al., "Botnets Attack Detection Using Machine Learning Approach for Iot Environment," Journal of Physics: Conference Series, pp. 1-7, 2020.
[CrossRef] [Google Scholar] [Publisher Link]
[51] Alaa Mohammed Banaamah, and Iftikhar Ahmad, "Intrusion Detection in Iot Using Deep Learning," Sensors, vol. 22, no. 21, 2022.
[CrossRef] [Google Scholar] [Publisher Link]
[52] Himani Tyagi, and Rajendra Kumar "Attack and Anomaly Detection in Iot Networks Using Supervised Machine Learning Approaches," Revue d'Intelligence Artificielle, vol. 35, no. 1, pp. 11-21.
[CrossRef] [Google Scholar] [Publisher Link]
[53] Shahid Latif et al., "A Novel Attack Detection Scheme for the Industrial Internet of Things Using A Lightweight Random Neural Network," IEEE Access, vol. 8, pp. 89337 – 89350, 2020.
[CrossRef] [Google Scholar] [Publisher Link]
[54] Minhaz Bin Farukee et al., "Ddos Attack Detection in Iot Networks Using Deep Learning Models Combined With Random Forest as Feature Selector," Advances in Cyber Security, Communications in Computer and Information Science, vol. 1347, pp. 118-134, 2021.
[CrossRef] [Google Scholar] [Publisher Link]
[55] Mahmudul Hasan et al., "Attack and Anomaly Detection in Iot Sensors in Iot Sites Using Machine Learning Approaches," Internet of Things, vol. 7, 2019.
[CrossRef] [Google Scholar] [Publisher Link]
[56] V Sri Vigna Hema, S Devadharshini , and P Gowsalya, "Malicious Traffic Flow Detection in IOT Using Ml Based Algorithms," International Research Journal on Advanced Science, vol. 3, no. 5, pp. 68-76.
[CrossRef] [Google Scholar] [Publisher Link]
[57] Srabana Pramanik, Deepak. S. Sakkari, and Sudip Pramanik, "Remediation Measures to Make the Insecure Internet of Things Deployment Secure," International Journal of Engineering Trends and Technology, vol. 70, no. 6, pp. 155-164, 2022.
[CrossRef] [Publisher Link]
[58] Adel Rajab et al., "Cryptography Based Techniques of Encryption for Security of Data in Cloud Computing Paradigm," International Journal of Engineering Trends and Technology, vol. 69, no. 10, pp. 1-6, 2021.
[CrossRef] [Google Scholar] [Publisher Link]
[59] T. Manivannan, and P. Radhakrishnan, "Preventive Model on Quality of Service in IOT Applications," International Journal of Mechanical and Production Engineering Research and Development, vol. 10, no. 3, pp. 1247–1264, 2020.
[Google Scholar] [Publisher Link]
[60] P.Maxmillon, and R.Franklin, "A Review on Authentication and Security Maintenance in Wireless Sensor Network," SSRG International Journal of Mobile Computing and Application, vol. 3, no. 2, pp. 10-13, 2016.
[CrossRef] [Publisher Link]
[61] Suhas B R, Shreyas Ganesh, and Nalina V, "Green Network and Communication," International Journal of Recent Engineering Science, vol. 5, no. 4, pp. 1-4, 2018.
[CrossRef] [Publisher Link]
[62] Kazi Masum Sadique, Rahim Rahmani, and Paul Johannesson, "Towards Security on Internet of Things: Applications and Challenges in Technology," Procedia Computer Science, vol. 141, pp. 199–206, 2018.
[CrossRef] [Google Scholar] [Publisher Link]