A Study on Blockchain Technologies for Security and Privacy Applications in a Network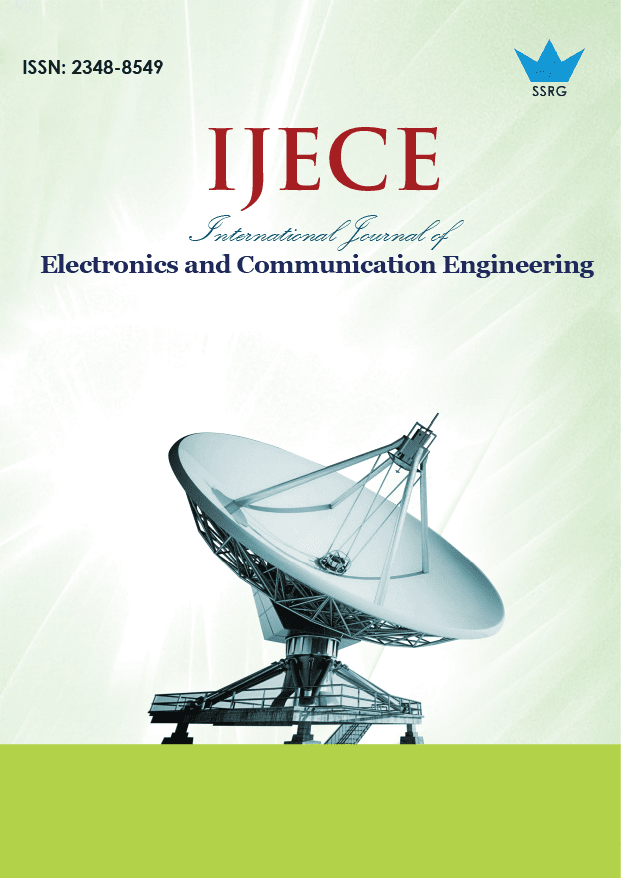 International Journal of Electronics and Communication Engineering
© 2023 by SSRG - IJECE Journal
Volume 10 Issue 6
Year of Publication : 2023
Authors : T. Rajendran, S. V. Shri Bharathi, S. Sridhar, T. Anitha

10.14445/23488549/IJECE-V10I6P107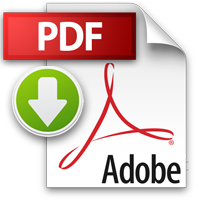 How to Cite?
T. Rajendran, S. V. Shri Bharathi, S. Sridhar, T. Anitha, "A Study on Blockchain Technologies for Security and Privacy Applications in a Network," SSRG International Journal of Electronics and Communication Engineering, vol. 10, no. 6, pp. 69-91, 2023. Crossref, https://doi.org/10.14445/23488549/IJECE-V10I6P107
Abstract:
Integrating the Internet into many applications has made securing users' data and maintaining their privacy a significant concern. In recent years, blockchains (BC) have garnered much attention due to their distinctive properties, which include decentralization, immutability, anonymity, security, and auditability. BC technology was utilized in various nonfinancial applications, like the Internet of Things (IoT), wireless sensor networks (WSN), and cloud computing. The objective of this study is to conduct an analysis of previously published research and provide a summary of the efforts put into researching BC applications for network security. In this study, many networking technologies, including IoT, Industrial IoT, Cloud, WSN, VANET, and MANET, were used in conjunction with BC technology to investigate applications for network security. This study presents an analysis of network security, along with its limitations and contributions, with an overview of the BC evolution, BC architecture, its working principle, and its application, as well as the advantages and disadvantages associated with BC. In this study, recently published articles on BC-based solutions for network security and privacy preservation that were published between 2018 and 2022 are analyzed. The surveyed articles are categorized according to the network application, methodology, and contribution. In conclusion, an analysis of the implementation of BC technology across various networks and their issues and challenges are presented.
Keywords:
Blockchain, IoT, Network applications, Network protection, Privacy, Security.
References:
[1] Elham A. Shammar, Ammar T. Zahary, and Asma A. Al-Shargabi, "A Survey of IoT and Blockchain Integration: Security Perspective," IEEE Access, vol. 9, pp. 156114-156150, 2021.
[CrossRef] [Google Scholar] [Publisher Link]
[2] Satoshi Nakamoto, Bitcoin: A Peer-to-Peer Electronic Cash System, Bitcoin.org, pp. 1-9, 2008.
[Google Scholar] [Publisher Link]
[3] Umesh Bodkhe et al., "Blockchain for Industry 4.0: A Comprehensive Review," IEEE Access, vol. 8, pp. 79764-79800, 2020.
[CrossRef] [Google Scholar] [Publisher Link]
[4] Farhana Akter Sunny et al., "A Systematic Review of Blockchain Applications," IEEE Access, vol. 10, pp. 59155-59177, 2022.
[CrossRef] [Google Scholar] [Publisher Link]
[5] Paul J. Taylor et al., "A Systematic Literature Review of Blockchain Cyber Security," Digital Communications and Networks, vol. 6, pp. 147-156, 2020. [CrossRef]
[CrossRef] [Google Scholar] [Publisher Link]
[6] Sabita Khatri et al., "A Systematic Analysis on Blockchain Integration with Healthcare Domain: Scope and Challenges," IEEE Access, vol. 9, pp. 84666-84687, 2021.
[CrossRef] [Google Scholar] [Publisher Link]
[7] Jiasi Weng et al., "DeepChain: Auditable and Privacy-Preserving Deep Learning with Blockchain-Based Incentive," IEEE Transactions on Dependable and Secure Computing, vol. 18, no. 5, pp. 2438-2455, 2021.
[CrossRef] [Google Scholar] [Publisher Link]
[8] Sungyong Cha, Seungsoo Baek, and Seungjoo Kim, "Blockchain-Based Sensitive Data Management by using Key Escrow Encryption System from the Perspective of Supply Chain," IEEE Access, vol. 8, pp. 154269-154280, 2020.
[CrossRef] [Google Scholar] [Publisher Link]
[9] Yuhui Zhang, and Dejun Yang, "RobustPay+: Robust Payment Routing with Approximation Guarantee in Blockchain-Based Payment Channel Networks," IEEE/ACM Transactions on Networking, vol. 29, no. 4, pp. 1676-1686, 2021.
[CrossRef] [Google Scholar] [Publisher Link]
[10] Arzoo Miglani, and Neeraj Kumar, "Blockchain Management and Machine Learning Adaptation for IoT Environment in 5G and Beyond Networks: A Systematic Review," Computer Communications, vol. 178, pp. 37-63, 2021.
[CrossRef] [Google Scholar] [Publisher Link]
[11] Mohamed Amine Ferrag, and Lei Shu, "The Performance Evaluation of Blockchain-Based Security and Privacy Systems for the Internet of Things: A Tutorial," IEEE Internet of Things Journal, vol. 8, no. 24, pp. 17236-17260, 2021.
[CrossRef] [Google Scholar] [Publisher Link]
[12] Muhammad Shafay et al., "Blockchain for Deep Learning: Review and Open Challenges," Cluster Computing, vol. 26, pp. 197–221, 2023.
[CrossRef] [Google Scholar] [Publisher Link]
[13] M. Nada, H. Ahmed, and B. Chaimae, "Blockchain Security in MANETs," International Journal of Computer and Information Engineering, vol. 13, no. 10, pp. 542-546, 2019.
[Google Scholar] [Publisher Link]
[14] Yiming Liu et al., "Blockchain and Machine Learning for Communications and Networking Systems," IEEE Communications Surveys & Tutorials, vol. 22, no. 2, pp. 1392-1431, 2020.
[CrossRef] [Google Scholar] [Publisher Link]
[15] Yong Yu et al., "Blockchain-Based Solutions to Security and Privacy Issues in the Internet of Things," EEE Wireless Communications, vol. 25, no. 16, pp. 12-18, 2018.
[CrossRef] [Google Scholar] [Publisher Link]
[16] Minhaj Ahmad Khan, and Khaled Salah, "IoT Security: Review, Blockchain Solutions, and Open Challenges," Future Generation Computer Systems, vol. 82, pp. 395-411, 2018.
[CrossRef] [Google Scholar] [Publisher Link]
[17] Sophocles Theodorou, and Nicolas Sklavos, Blockchain-Based Security and Privacy in Smart Cities, Smart Cities Cybersecurity and Privacy, Elsevier, Chapter 3, pp. 21-37, 2019.
[CrossRef] [Google Scholar] [Publisher Link]
[18] Lakshmana Kumar Ramasamy et al., "Blockchain-Based Wireless Sensor Networks for Malicious Node Detection: A Survey," IEEE Access, vol. 9, pp. 128765-128785, 2021.
[CrossRef] [Google Scholar] [Publisher Link]
[19] Bandar Alamri, Katie Crowley, and Ita Richardson, "Blockchain-Based Identity Management Systems in Health IoT: A Systematic Review," IEEE Access, vol. 10, pp. 59612-59629, 2022.
[CrossRef] [Google Scholar] [Publisher Link]
[20] Abdullah Al Mamun, Sami Azam, and Clementine Gritti, "Blockchain-Based Electronic Health Records Management: A Comprehensive Review and Future Research Direction," IEEE Access, vol. 10, pp. 5768-5789, 2022.
[CrossRef] [Google Scholar] [Publisher Link]
[21] Li Da Xu, Yang Lu, and Ling Li, "Embedding Blockchain Technology into IoT for Security: A Survey," IEEE Internet of Things Journal, vol. 8, no. 13, pp. 10452-10473, 2021.
[CrossRef] [Google Scholar] [Publisher Link]
[22] Fang Chen et al., "Machine Learning in/for Blockchain: Future and Challenges," The Canadian Journal of Statistics, vol. 49, no. 4, pp. 1364-1382, 2021.
[CrossRef] [Google Scholar] [Publisher Link]
[23] Anusha Vangala et al., "Smart Secure Sensing for IoT-Based Agriculture: Blockchain Perspective," IEEE Sensors Journal, vol. 21, no. 16, pp. 17591-17607, 2021.
[CrossRef] [Google Scholar] [Publisher Link]
[24] Yulei Wu et al., "Deep Reinforcement Learning for Blockchain in Industrial IoT: A Survey," Computer Networks, vol. 191, 2021.
[CrossRef] [Google Scholar] [Publisher Link]
[25] Ai Gu et al., "Integrated Functional Safety and Security Diagnosis Mechanism of CPS Based on Blockchain," IEEE Access, vol. 8, pp. 15241-15255, 2020.
[CrossRef] [Google Scholar] [Publisher Link]
[26] Shailendra Rathore, and Jong Hyuk Park, "A Blockchain-Based Deep Learning Approach for Cyber Security in Next Generation Industrial Cyber-Physical Systems," IEEE Transactions on Industrial Informatics, vol. 17, no. 8, pp. 5522-5532, 2021.
[CrossRef] [Google Scholar] [Publisher Link]
[27] Osama Alkadi et al., "A Deep Blockchain Framework-Enabled Collaborative Intrusion Detection for Protecting IoT and Cloud Networks," IEEE Internet of Things Journal, vol. 8, no. 12, pp. 9463-9472, 2021.
[CrossRef] [Google Scholar] [Publisher Link]
[28] Muhammad Adnan Khan et al., "A Machine Learning Approach for Blockchain-Based Smart Home Networks Security," IEEE Network, vol. 35, no. 3, pp. 223-229, 2020.
[CrossRef] [Google Scholar] [Publisher Link]
[29] Abbas Yazdinejad et al., "An Energy-Efficient SDN Controller Architecture for IoT Networks with Blockchain-Based Security," IEEE Transactions on Services Computing, vol. 13, no. 4, pp. 625-638, 2020.
[CrossRef] [Google Scholar] [Publisher Link]
[30] Hong Xu et al., "BDSS-FA: A Blockchain-Based Data Security Sharing Platform with Fine-Grained Access Control," IEEE Access, vol. 8, pp. 87552-87561, 2020.
[CrossRef] [Google Scholar] [Publisher Link]
[31] Yao Sun et al., "Blockchain-Enabled Wireless Internet of Things: Performance Analysis and Optimal Communication Node Deployment," IEEE Internet of Things Journal, vol. 6, no. 3, pp. 5791-5802, 2019.
[CrossRef] [Google Scholar] [Publisher Link]
[32] D. Shravani, "Research Methodology on Security Engineering for Web Services Security Architectures Extended for Integration of Cloud, Big Data and IOT," SSRG International Journal of Computer Science and Engineering, vol. 3, no. 6, pp. 18-24, 2016.
[Google Scholar] [Publisher Link]
[33] Shailendra Rathore, Yi Pan, and Jong Hyuk Park, "BlockDeepNet: A Blockchain-Based Secure Deep Learning for IoT Network," Sustainability, vol. 11, no. 14, 2019.
[CrossRef] [Google Scholar] [Publisher Link]
[34] Raveendranadh Bokka, and Tamilselvan Sadasivam, "Securing IoT Networks: RPL Attack Detection with Deep Learning GRU Networks," International Journal of Recent Engineering Science, vol. 10, no. 2, pp. 13-21, 2023.
[CrossRef] [Google Scholar] [Publisher Link]
[35] I. Lakshmi, "Security Analysis in Internet of Things using Ddos Mechanisms," SSRG International Journal of Mobile Computing and Application, vol. 6, no. 1, pp. 19-24, 2019.
[Publisher Link]
[36] Shuang Sun et al., "Blockchain-Based IoT Access Control System: Towards Security, Lightweight, and Cross-Domain," IEEE Access, vol. 9, pp. 36868-36878, 2021.
[CrossRef] [Google Scholar] [Publisher Link]
[37] Sreenivas Sudarshan Seshadri et al., "IoTCop: A Blockchain-Based Monitoring Framework for Detection and Isolation of Malicious Devices in Internet-of-Things Systems," IEEE Internet of Things Journal, vol. 8, no. 5, pp. 3346-3359, 2021.
[CrossRef] [Google Scholar] [Publisher Link]
[38] Houshyar Honar Pajooh et al., "Multi-Layer Blockchain-Based Security Architecture for Internet of Things," Sensors, vol. 21, no. 3, 2021.
[CrossRef] [Google Scholar] [Publisher Link]
[39] Sushil Kumar Singh et al., "DeepBlockScheme: A Deep Learning-Based Blockchain Driven Scheme for Secure Smart City," Human-Centric Computing and Information Sciences, vol. 11, pp. 1-12, 2021.
[CrossRef] [Google Scholar] [Publisher Link]
[40] Prabhat Kumar et al., "PPSF: A Privacy-Preserving and Secure Framework using Blockchain-Based Machine-Learning for IoT-driven Smart Cities," IEEE Transactions on Network Science and Engineering, vol. 8, no. 3, pp. 2326-2341, 2021.
[CrossRef] [Google Scholar] [Publisher Link]
[41] Uzair Javaid, and Biplab Sikdar, "A Checkpoint Enabled Scalable Blockchain Architecture for Industrial Internet of Things," IEEE Transactions on Industrial Informatics, vol. 17, no. 11, pp. 7679-7687, 2021.
[CrossRef] [Google Scholar] [Publisher Link]
[42] Jiafu Wan et al., "A Blockchain-Based Solution for Enhancing Security and Privacy in Smart Factory," IEEE Transactions on Industrial Informatics, vol. 15, no. 6, pp. 3652-3660, 2019.
[CrossRef] [Google Scholar] [Publisher Link]
[43] Wei Liang et al., "A Secure Fabric Blockchain-based Data Transmission Technique for Industrial Internet-of-Things," IEEE Transactions on Industrial Informatics, vol. 15, no. 6, pp. 3582-3592, 2019.
[CrossRef] [Google Scholar] [Publisher Link]
[44] Xingjuan Cai et al., "A Sharding Scheme-Based Many-Objective Optimization Algorithm for Enhancing Security in BlockchainEnabled Industrial Internet of Things," IEEE Transactions on Industrial Informatics, vol. 17, no. 11, pp. 7650-7658, 2021.
[CrossRef] [Google Scholar] [Publisher Link]
[45] Sen He et al., "BoSMoS: A Blockchain-Based Status Monitoring System for Defending against Unauthorized Software Updating in Industrial Internet of Things," IEEE Internet of Things Journal, vol. 7, no. 2, pp. 948-959, 2020.
[CrossRef] [Google Scholar] [Publisher Link]
[46] Maninderpal Singh et al., "Deep-Learning-Based Blockchain Framework for Secure Software-Defined Industrial Networks," IEEE Transactions on Industrial Informatics, vol. 17, no. 1, pp. 606-616, 2021.
[CrossRef] [Google Scholar] [Publisher Link]
[47] Henry Vargas et al., "Detection of Security Attacks in Industrial IoT Networks: A Blockchain and Machine Learning Approach," Electronics, vol. 10, no. 21, 2021.
[CrossRef] [Google Scholar] [Publisher Link]
[48] P. Rajadurai, "Machine Learning-Based Secure Cloud-IoT Monitoring System for Wireless Communications," DS Journal of Artificial Intelligence and Robotics, vol. 1, no. 1, pp. 34-40, 2023.
[Publisher Link]
[49] Xiaoguang Liu et al., "A Blockchain-Based Medical Data Sharing and Protection Scheme," IEEE Access, vol. 7, pp. 118943-118953, 2019.
[CrossRef] [Google Scholar] [Publisher Link]
[50] Amirhossein Adavoudi Jolfaei, Seyed Farhad Aghili, and Dave Singelee, "A Survey on Blockchain-Based IoMT Systems: Towards Scalability," IEEE Access, vol. 9, pp. 148948-148975, 2021.
[CrossRef] [Google Scholar] [Publisher Link]
[51] Pronaya Bhattacharya et al., "BinDaaS: Blockchain-Based Deep-Learning as-a-Service in Healthcare 4.0 Applications," IEEE Transactions on Network Science and Engineering, vol. 8, no. 2, pp. 1242-1255, 2021.
[CrossRef] [Google Scholar] [Publisher Link]
[52] Yong Wang et al., "Cloud-Assisted EHR Sharing with Security and Privacy Preservation via Consortium Blockchain," IEEE Access, vol. 7, pp. 136704-136719, 2019.
[CrossRef] [Google Scholar] [Publisher Link]
[53] Zeeshan Zulkifl et al., "FBASHI: Fuzzy and Blockchain-Based Adaptive Security for Healthcare IoTs," IEEE Access, vol. 10, pp. 15644-15656, 2022.
[CrossRef] [Google Scholar] [Publisher Link]
[54] Naresh Sammeta, and Latha Parthiban, "Hyperledger Blockchain-Enabled Secure Medical Record Management with Deep LearningBased Diagnosis Model," Complex & Intelligent Systems, vol. 8, pp. 625–640, 2022.
[CrossRef] [Google Scholar] [Publisher Link]
[55] Jiyu Tao, and Li Ling, "Practical Medical Files Sharing Scheme Based on Blockchain and Decentralized Attribute-Based Encryption," IEEE Access, vol. 9, pp. 118771-118781, 2021.
[CrossRef] [Google Scholar] [Publisher Link]
[56] Zeng Zeng et al., "A Data-Driven Approach for Blockchain-Based Smart Grid System," IEEE Access, vol. 9, pp. 70061-70070, 2021.
[CrossRef] [Google Scholar] [Publisher Link]
[57] Marwa Keshk et al., "A Privacy-Preserving Framework Based Blockchain and Deep Learning for Protecting Smart Power Networks," IEEE Transactions on Industrial Informatics, vol. 16, no. 8, pp. 5110-5118, 2020.
[CrossRef] [Google Scholar] [Publisher Link]
[58] Jing Wang et al., "Blockchain-Based Anonymous Authentication with Key Management for Smart Grid Edge Computing Infrastructure," IEEE Transactions on Industrial Informatics, vol. 16, no. 3, pp. 1984-1992, 2020.
[CrossRef] [Google Scholar] [Publisher Link]
[59] Mohamed Amine Ferrag, and Leandros Maglaras, "DeepCoin: A Novel Deep Learning and Blockchain-based Energy Exchange Framework for Smart Grids," IEEE Transactions on Engineering Management, vol. 67, no. 4, pp. 1285-1297, 2020.
[CrossRef] [Google Scholar] [Publisher Link]
[60] Akhil Goel et al., "DeepRing: Protecting Deep Neural Network with Blockchain," 2019 IEEE/CVF Conference on Computer Vision and Pattern Recognition Workshops (CVPRW), Long Beach, CA, USA, pp. 2821-2828, 2019.
[CrossRef] [Google Scholar] [Publisher Link]
[61] Basudeb Bera et al., "Designing Blockchain-Based Access Control Protocol in IoT-Enabled Smart-Grid System," IEEE Internet of Things Journal, vol. 8, no. 7, pp. 5744-5761, 2021.
[CrossRef] [Google Scholar] [Publisher Link]
[62] Zhihua Cui et al., "A Hybrid BlockChain-Based Identity Authentication Scheme for Multi-WSN," IEEE Transactions on Services Computing, vol. 13, no. 2, pp. 241-251, 2020.
[CrossRef] [Google Scholar] [Publisher Link]
[63] Tai-Hoon Kim et al., "A Novel Trust Evaluation Process for Secure Localization using a Decentralized Blockchain in Wireless Sensor Networks," IEEE Access, vol. 7, pp. 184133-184144, 2019.
[CrossRef] [Google Scholar] [Publisher Link]
[64] Alma E. Guerrero-Sanchez et al., "Blockchain Mechanism and Symmetric Encryption in A Wireless Sensor Network," Sensors, vol. 20, no. 10, 2020.
[CrossRef] [Google Scholar] [Publisher Link]
[65] Wei She et al., "Blockchain Trust Model for Malicious Node Detection in Wireless Sensor Networks," IEEE Access, vol. 7, pp. 38947- 38956, 2019.
[CrossRef] [Google Scholar] [Publisher Link]
[66] Sung-Jung Hsiao, and Wen-Tsai Sung, "Employing Blockchain Technology to Strengthen Security of Wireless Sensor Networks," IEEE Access, vol. 9, pp. 72326-72341, 2021.
[CrossRef] [Google Scholar] [Publisher Link]
[67] R. Surendiran, and K. Raja, "A Fog Computing Approach for Securing IoT Devices Data using DNA-ECC Cryptography," DS Journal of Digital Science and Technology, vol. 1, no. 1, pp. 10-16, 2022.
[Google Scholar] [Publisher Link]
[68] Gao Liu et al., "B4SDC: A Blockchain System for Security Data Collection in MANETs," IEEE Transactions on Big Data, vol. 8, no. 3, pp. 739-752, 2022.
[CrossRef] [Google Scholar] [Publisher Link]
[69] May Thura Lwin, Jinhyuk Yim, and Young-Bae Ko, "Blockchain-Based Lightweight Trust Management in Mobile Ad-Hoc Networks," Sensors, vol. 20, no. 3, 2020.
[CrossRef] [Google Scholar] [Publisher Link]
[70] Dong Zheng et al., "A Traceable Blockchain-Based Access Authentication System with Privacy Preservation in VANETs," IEEE Access, vol. 7, pp, 117716-117726, 2019.
[CrossRef] [Google Scholar] [Publisher Link]
[71] Chao Lin et al., "BCPPA: A Blockchain-Based Conditional Privacy-Preserving Authentication Protocol for Vehicular Ad Hoc Networks," IEEE Transactions on Intelligent Transportation Systems, vol. 22, no. 12, pp. 7408-7420, 2021.
[CrossRef] [Google Scholar] [Publisher Link]
[72] Bohan Li et al., "Blockchain-Based Trust Management Model for Location Privacy Preserving in VANET," IEEE Transactions on Intelligent Transportation Systems, vol. 22, no. 6, pp. 3765-3775, 2021.
[CrossRef] [Google Scholar] [Publisher Link]
[73] Lixia Xie et al., "Blockchain-Based Secure and Trustworthy Internet of Things in SDN-Enabled 5G-VANETs," IEEE Access, vol. 7, pp. 56656-56666, 2019.
[CrossRef] [Google Scholar] [Publisher Link]
[74] Xiaohong Zhang, and Xiaofeng Chen, "Data Security Sharing and Storage Based on a Consortium Blockchain in a Vehicular Ad-hoc Network," IEEE Access, vol. 7, pp. 58241-58254, 2019.
[CrossRef] [Google Scholar] [Publisher Link]
[75] Caixia Yang et al., "AuthPrivacyChain: A Blockchain-Based Access Control Framework with Privacy Protection in Cloud," IEEE Access, vol. 8, pp. 70604-70615, 2020.
[CrossRef] [Google Scholar] [Publisher Link]
[76] Yuting Zuo et al., "BCAS: A Blockchain-Based Ciphertext-Policy Attribute-Based Encryption Scheme for Cloud Data Security Sharing," International Journal of Distributed Sensor Networks, vol. 17, no. 3, pp. 1-16, 2021.
[CrossRef] [Google Scholar] [Publisher Link]
[77] Zecheng Li et al., "B-DNS: A Secure and Efficient DNS Based on the Blockchain Technology," IEEE Transactions on Network Science and Engineering, vol. 8, no. 2, pp. 1674-1686, 2021.
[CrossRef] [Google Scholar] [Publisher Link]
[78] Chengjie Li, Xiaochao Sun, and Zhen Zhang, "Effective Methods and Performance Analysis of a Satellite Network Security Mechanism Based on Blockchain Technology," IEEE Access, vol. 9, pp. 113558-113565, 2021.
[CrossRef] [Google Scholar] [Publisher Link]
[79] Liucheng Shi, Zhaozhong Guo, and Maozhi Xu, "Bitmessage Plus: A Blockchain-Based Communication Protocol with High Practicality," IEEE Access, vol. 9, pp. 21618-21626, 2021.
[CrossRef] [Google Scholar] [Publisher Link]
[80] Junyu Ren et al., "Task Offloading Strategy with Emergency Handling and Blockchain Security in SDN-Empowered and Fog-Assisted Healthcare IoT," Tsinghua Science and Technology, vol. 27, no. 4, pp. 760-776, 2022.
[CrossRef] [Google Scholar] [Publisher Link]
[81] Ibrahim A. Abd El-Moghith And, and Saad M. Darwish, "Towards Designing a Trusted Routing Scheme in Wireless Sensor Networks: A New Deep Blockchain Approach," IEEE Access, vol. 9, pp. 103822-103834, 2021.
[CrossRef] [Google Scholar] [Publisher Link]
[82] Faisal Jamil et al., "Towards Secure Fitness Framework Based on IoT-Enabled Blockchain Network Integrated with Machine Learning Algorithms," Sensors, vol. 21, no. 5, 2021.
[CrossRef] [Google Scholar] [Publisher Link]