Reviving the Collective Memory of Vijayawada City through Historical Sketch Maps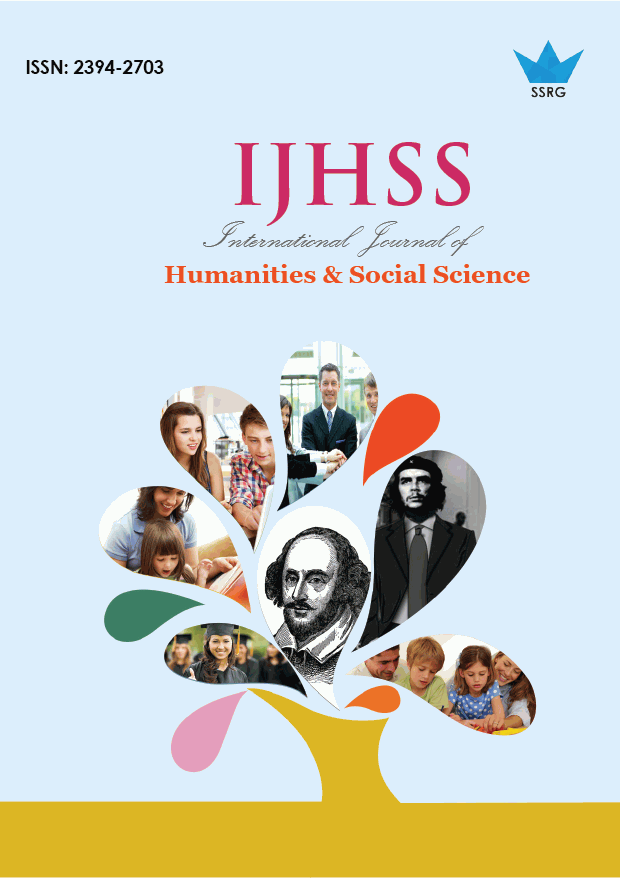 International Journal of Humanities and Social Science
© 2022 by SSRG - IJHSS Journal
Volume 9 Issue 3
Year of Publication : 2022
Authors : Srivalli Kosuru, B. Shankar

10.14445/23942703/IJHSS-V9I3P106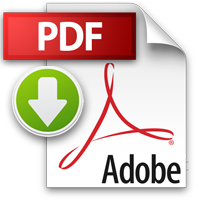 How to Cite?
Srivalli Kosuru, B. Shankar, "Reviving the Collective Memory of Vijayawada City through Historical Sketch Maps," SSRG International Journal of Humanities and Social Science, vol. 9, no. 3, pp. 33-47, 2022. Crossref, https://doi.org/10.14445/23942703/IJHSS-V9I3P106
Abstract:
A see-through of any urban site with the support of sequenced memories of historical maps will reveal its exclusive identity by determining its tangible and intangible attributes. To step onward for such an exercise, one should be conscious of three aspects from which date to start. Where to accumulate the evidence? And how to establish those collected memories? The historical mapping methodology must be inimitable and appropriate to those circumstances to understand, analyze and assess any settlement origin and growth pattern without losing their deeply rooted identities. With a long journey of exploring the history of Vijayawada city, it is enlightenment about the role of dynamic nature in the human habitat's origin and development. This article documented and presented the Chronological maps of Vijayawada's history from the 1st Century A.D. to the date. The import of the historical sketch mapping technique was highlighted with the current exercise in the perception of appearing it in conserving the cultural and natural features and relative decision makings in the forthcoming spatial planning aspects of the city. The revived urban history will rediscover the joy of historical travel, with one eye on the living practices forgotten in different periods.
Keywords:
Collective memory, Historical sketch maps, Place identity, Tangible attributes, Urban history.
References:
[1] Ali, and Dr. Mohammad Yakub, "Villages and Towns History in Krishna District," Krishna Jilla Sarvasvam, pp. 176-200, 2011.
[2] Ali, and Dr. Mohmmad Yakup, "Krishna Jilla lo Konni Gramalu, Pattanalu, Pattanala Charitralu," Krishna Jilla Sarvasvam, pp. 174-179, 2011.
[3] "An Urban Geography of Vijayawada," Darwad: Karnatak University, Dharwad, 1961.
[4] Babu, and Dr. Bellamkonda Ramesh Chandra, "Krishna District - Historical Evidences," The Entire Krishna district, pp. 120- 123, 2011.
[5] Bahareh Heydari, and Christa Reicher, "Investigating Indicators of Place Identity (IPI) in Historic Urban Public Spaces Based on Examination of Altstadt Munster," International Journal of Scientific and Engineering Research, vol. 7, no. 11, pp. 975- 985, 2016.
[6] Carter, and Harold, "The Map in Urban History," Urban History, vol. 6, pp. 11-31, 1979.
[7] City Level Projects, "The Enabling of Safe Public Spaces in Delhi," Delhi Urban Art Commission, Government of India, 2018.
[8] Daniel Stokols, and Sally Ann Shumaker, "People in Places: A Transactional View of Settings," Cognition, Social Behaviour and the Environment, pp. 441-448, 1981.
[9] CRDF, CEPT Research and Documentation Foundation website, 2021. [Online]. Available: https://crdf.org.in/
[10] Sketch Map Definition website, 2022. [Online]. Available: https://www.collinsdictionary.com/dictionary/english/sketch-map#:~:text=a%20map%20which%20is%20drawn,Copyright%20%C2%A9%20HarperCollins%20Publishers
[11] CII, "History of Telugu People: A Presentation in Pictures, Hyderabad: Neo Literature and Children's Literature Material Book," EMESCO Books, 2011.
[12] History Between Memory and Reconstruction, Not Even Past website, 2022. [Online]. Available: https://notevenpast.org/history-between-memory-and-reconstruction/
[13] Tangible and Intangible Heritage website, 2022. [Online]. Available: http://www.utsdesignindex.com/researchmethod/tangible-intangible-heritage/
[14] I & CAD Department, "Govt. of A. P. Comprehensive and Detailed Technical History of Prakasam Barrage," Hyderabad: Irrigation and Command Area Development Department, 1995.
[15] India, Photo. Face and Page website, 2021. [Online]. Available: https://www.youtube.com/watch?v=ew-FBJVM-S8
[16] Setha M. Low and Irwin Altman, "Place Attachment," London: Springer, 2012.
[17] Kammerer, and C. John, "Features on the Topographic Maps," Geological Survey Circular 368, 1955.
[18] Kanes Johanna, "Women, Cultural Rights, and Public Spaces," International Action Network for Gender Equity and Law, 2019.
[19] Krishna, and Prof. A. Mohana, "History of Irrigation Development in Andhra Pradesh," New Delhi: Indian National Committe on Irrigation and Drainage, Ministry of Water Resources, Government of India, 2004.
[20] E. S. Higgs, "Analytical Archaeology, By D. L. Clarke. 677 pages, 170 figures. Methuen, London, 1968. Price £7. 7. 0.," Proceedings of the Prehistoric Society, vol. 36, pp. 396-399, 1970.
[21] Mackenzie, and Gordon, "A Manual of Kistna District in the Presidency of Madras," Lawrence Asylm Press, 1883.
[22] Neha Verma Madan, "An Introduction to Techniques in Urban Planning," Vishwakarma Publications, 2018.
[23] Maurice Halbwachs, and Lewis. A. Coser, "On Collective Memory," Chicago and London: The University of Chicago Press, 1992.
[24] Office of the Registrar General & Census Commissioner website, 2021. [Online]. Available: https://www.mha.gov.in/registrar-general-and-census-commissioner-india
[25] Mumford Lewis, "The Culture of Cities," New York: Digital Library-Open Road Integrated Media, 1940.
[26] Murthy, and Acharya S.S. Ramachandra "Krishna Jilla Lo Toli Rajavasala Palana," Krishna Jilla Sarvasam, pp. 81-85, 2011.
[27] The New Indian Express website, 2019. [Online]. Available: https://www.newindianexpress.com/cities/vijayawada/2021/apr/09/kanaka-durga-temple-eo-mv-suresh-babu-told-to-report-to-government-2287818.html
[28] Ramachandramurthy, and S. S. Acharya, "Early Kings Ruled in Krishna District," Krishna Zilla Sarvasvam, History, Society, Culture, pp. 81-85, 2011. [29] E. C. Relph, "Place and Placelessness," Pion, 1976.
[30] Sarma, and M. Someshekhara, "The History of Reddy Kingdoms," A Forgotten Chapter of Andhra History, 1993.
[31] Sarma Maharana Venkata, "Vijayawada Through the Ages," Academia, 2021.
[32] VIjyayawada Historical Background South Central Railway website, 2021. [Online]. Available: https://scr.indianrailways.gov.in/view_section.jsp?lang=0&id=0,1,291,358#:~:text=The%20present%20Vijayawada%20Divisi on%20came,into%20the%20new%20Railway%20Zone
[33] A. Sekhar Chandra, "Census of India 1961, Andhra Pradesh, Part VII - B (5), Fairs and Festivals," 1961 Census Publications, vol. 2, 1961.
[34] Srivalli Kosuru, and B. Shankar, "Public Perception of Riverfront Public Spaces in Vijayawada City," International Journal of Humanities and Social Science, vol. 9, no. 1, pp. 59-74, 2022. Crossref, https://doi.org/10.14445/23942703/IJHSS-V9I1P109
[35] Subbareddy, and Dr. V. V. Krishna, "District-Reddy Kings Rule," Krishna Zilla Sarvasvam, History, Society, Culture, 2011.
[36] Tourism website, 2021. [Online]. Available: https://twitter.com/tourism_ap/status/1408328593583738886.
[37] Yi-Fu Tuan, "Space and Place: The Perspective of Experience," London: University of Minnesota Press, 2001.
[38] UNESCO website, 2003. [Online]. Available: https://ich.unesco.org/en/convention
[39] Vecco Maarilena, "A Definition of Cultural Heritage: From the Tangible to the Intangible," Journal of Cultural Heritage, pp. 321-324, 2010. Crossref, https://doi.org/10.1016/j.culher.2010.01.006
[40] Green Cities: Good Health website, 2022. [Online]. Available: www.greenhealth.washington.edu
[41] Woods Maxwell, "Buried Dublin: Redeeming Urban History and Collective Memory in James Joyce's Ulysses," Literary Geographies, vol. 7, no. 1, pp. 23-39, 2021.
[42] Z. Ekim, E.E. Guney, and M. Vatan, "Documenting the Intangible and Using Collective Memory as a Tool for Risk Mitigation," The International Archives of the Photogrammetry, Remote Sensing and Spatial Information Sciences, 2017. Crossref, https://doi.org/10.5194/isprs-archives-XLII-2-W5-201-2017